A Persian Ironwood, Parrotia persica & Handkerchief Tree, Davidia involucrata,  (a common name that does not really do it justice) looking spectacular in one of the gardens we look after in the Forest of Dean.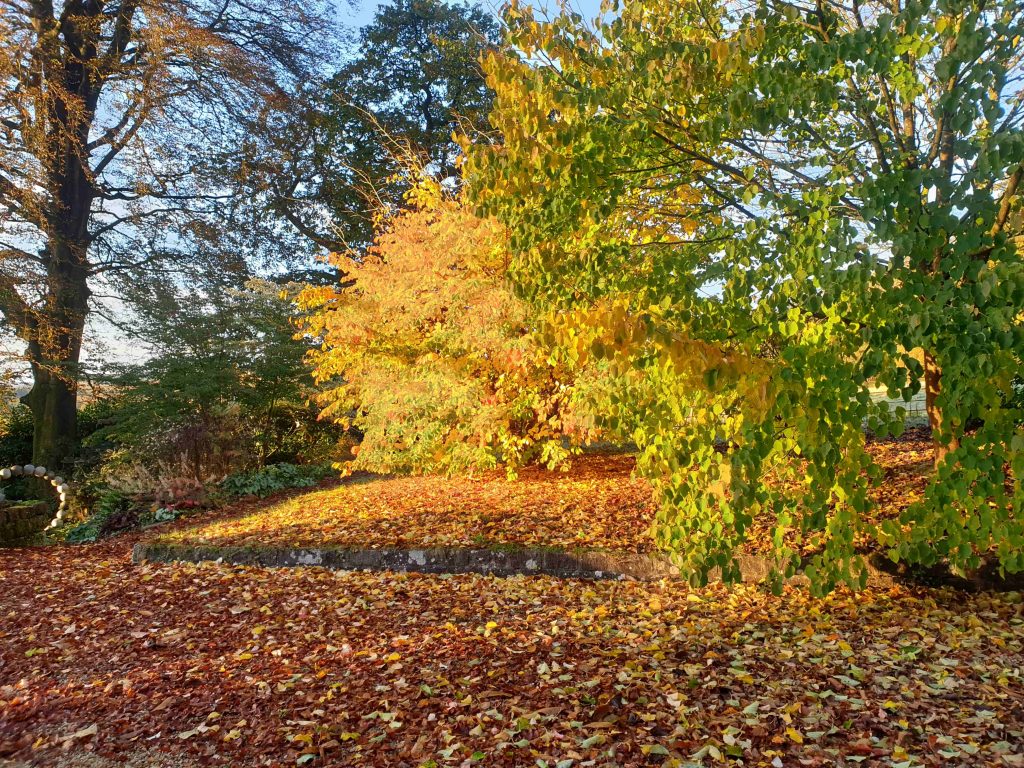 If there is one job we carry out as gardeners that creates as much controversy as any, its clearing autumn leaves with petrol leaf blowers; "Why bother, they are only falling down again", "please stop making that horrible noise", "cant you tidy them up quietly with a rake and a broom", "its a futile task". 
All points happily discussed in a polite and informative way.
I do use the quieter, environmentally less impactful, Pellenc battery system for some of our garden maintenance tasks, and the rate at which battery powered equipment is replacing petrol driven machines is a sea-change in the industry. Climate change pun intended.
Cant resist the opportunity to post another picture of a magnificent lime avenue we look after and a  bespoke compost bin – large enough for all your leafy needs.