Its the time of year our work as gardeners starts to include cutting hay as part of our wildflower meadow management.
Brushcutters, mowers, tractors, leaf-blowers, rakes and pitchforks, an armory of tools for the job. Wildflower meadows continue to be popular features, either as part of the garden itself or maybe a roadside verge, grassy bank, orchard or field – should you happen to have one.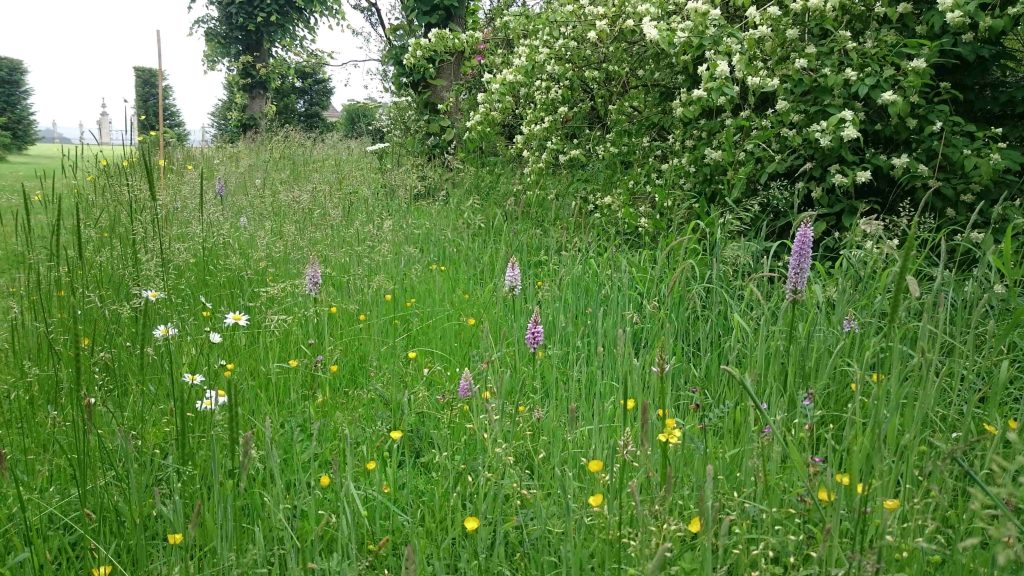 One big mistake for wildflowers meadows – dont leave grass clippings as mulch! You need to be taking nutrients away from your meadow. Below is a formal grove (once with pleached limes marking the enclosed shrubbery). The woodland margins have proved good edge habitat for orchids, butterflies and an impressive diversity of wildlife. Not leaving it uncut too late is an issue here as hogweed, nettle, willowherb and thistle can start out competing a more delicate mix of wildflowers. Butterflies seem to approve though.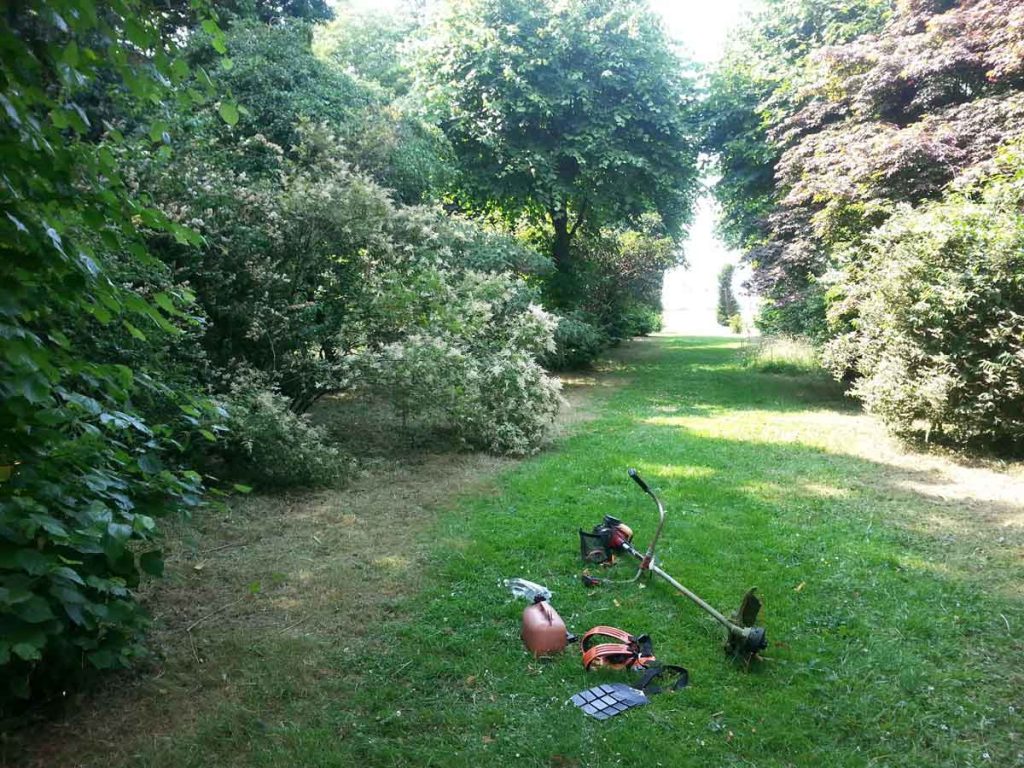 A meadow in Abbots Leigh. We're only just restoring a routine management with some wildflowers returning after being out comptered by coarser taller herbs. Ox-eye Daisy, Bird's-foot-trefoil, Common Knapweed staring to increase amongst the old meadow grasses of Briza media, Cynosurus cristatus, Anthoxanthum odoratum.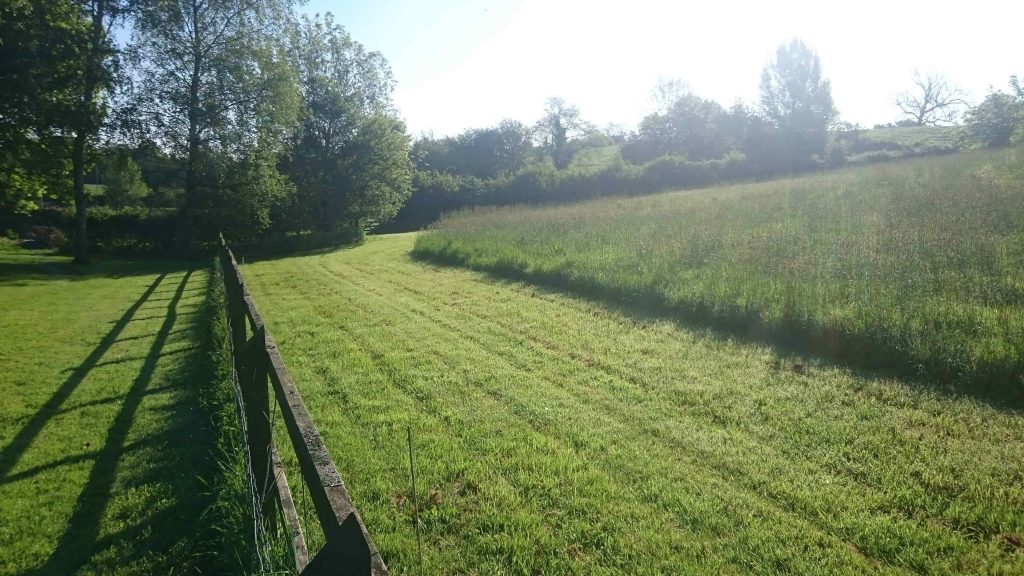 A roadside verge can be a good place for a less formal lawn. Pictured below is a roadside verge by the Clevedon Road through Tickenham that we have been regularly cutting for a number years. No artificial fertilizers, collecting the grass clippings. The species diversity is increasing with a good hay meadow species mix of perennial wild flowers. Next year we are planning to let parts of the grassland flower before cutting.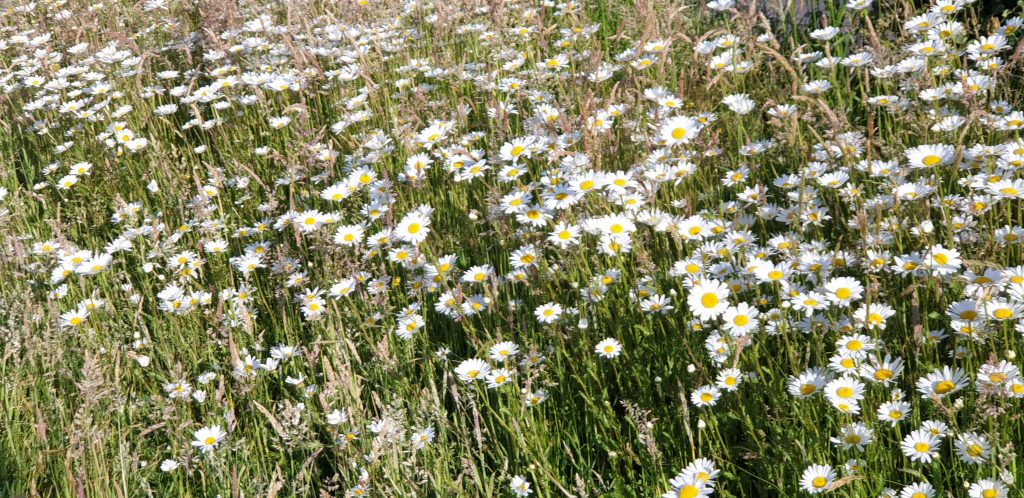 Below is the open grove around the approach drive to Barrow Court just six miles south of Bristol. Common Spotted Orchid, Pyramidal Orchids, Common Twayblade's are part of the wildflower species mix that benefits from our cutting regime.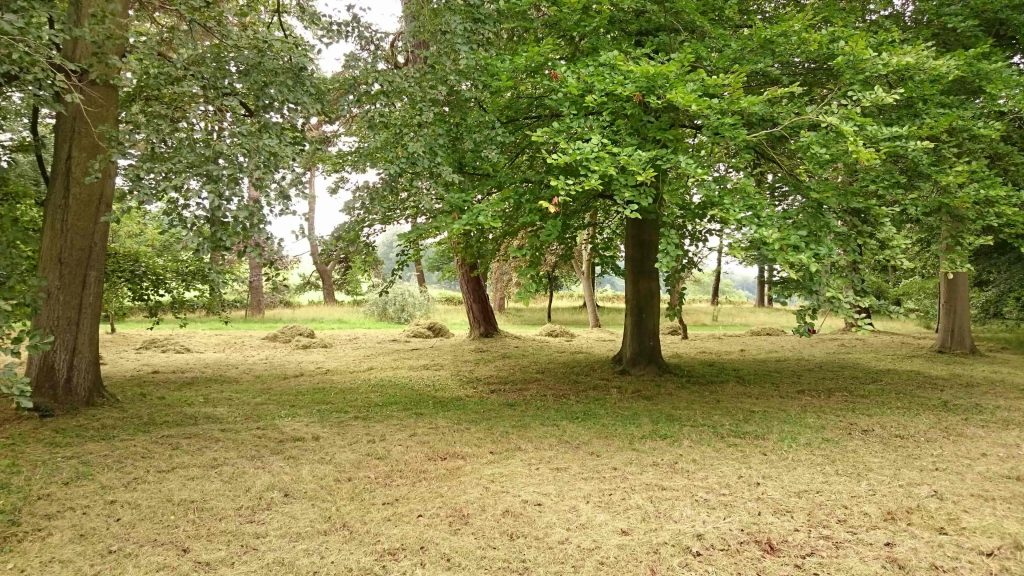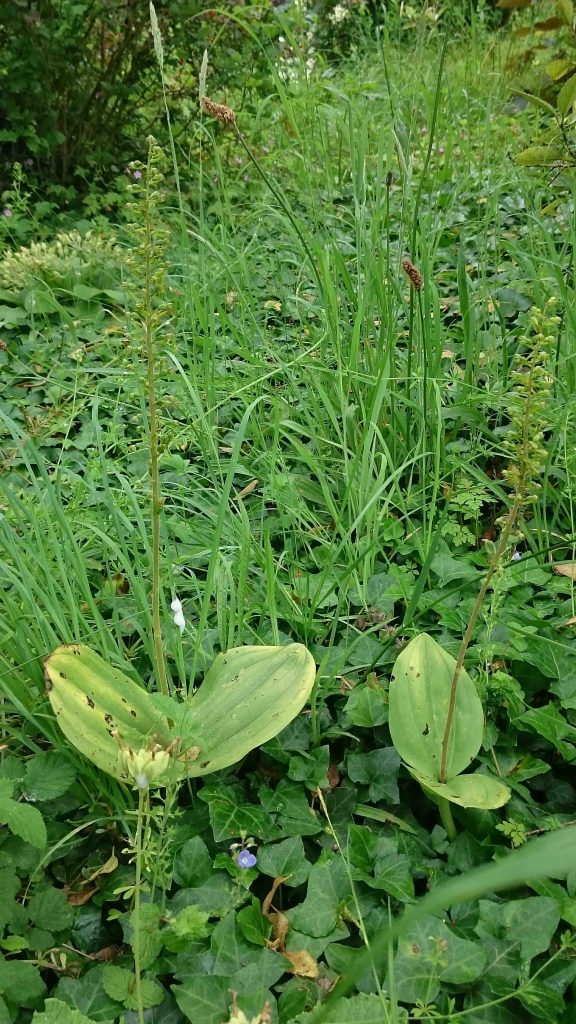 The key to wildlfower meadows is nutrients. The Bristol region commonly has fertile clay loams favouring taller more robust grasses and herbs. Its not until you get into the thin soils of the Mendips and the Cotswolds that diverse calciolous grasslands become more common and are more easily acheivable.
Small areas, maybe around trees or part of a more formal lawn can be managed for wildflowers. Here at Wick, east of Bristol we've just cut the meadows around the trees and edges of a more formal front-of-house lawn. Spring bulbs are the current focus of these meadow areas.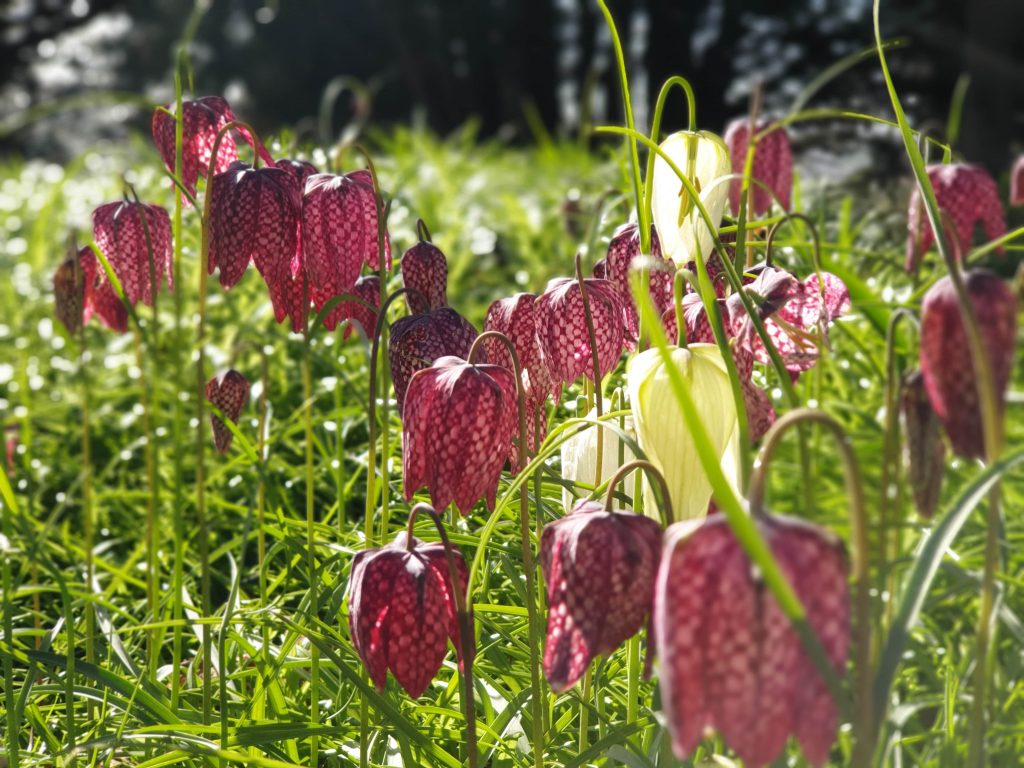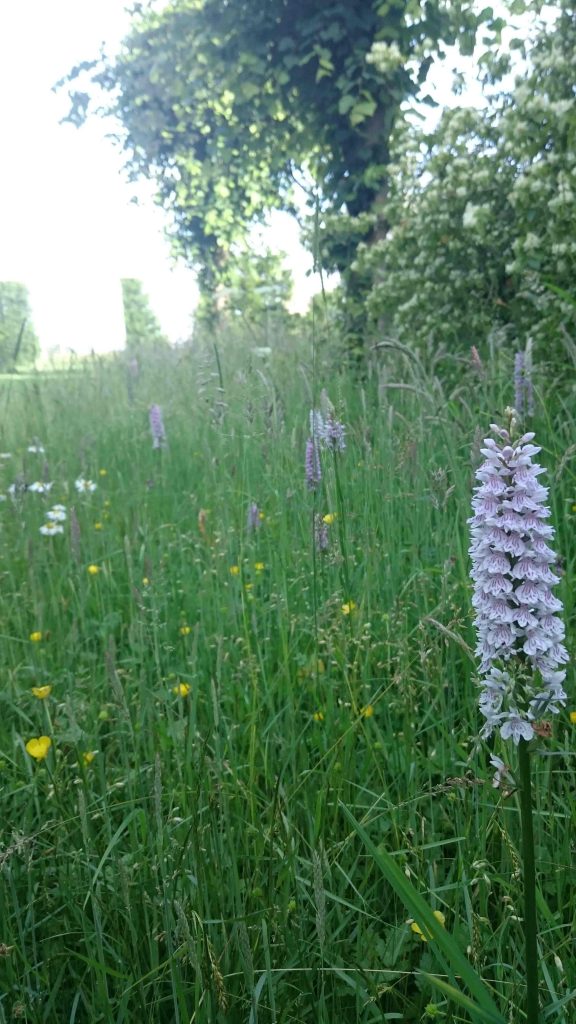 Mailing List
Sign up to our mailing list and we'll keep up-to-date with the latest gardening tips, trends and news.