A feature bed, central to a wide forecourt. The box border is a bit large and we will potentially reduce it at some point, but the immidate question was how to 'decorate' it?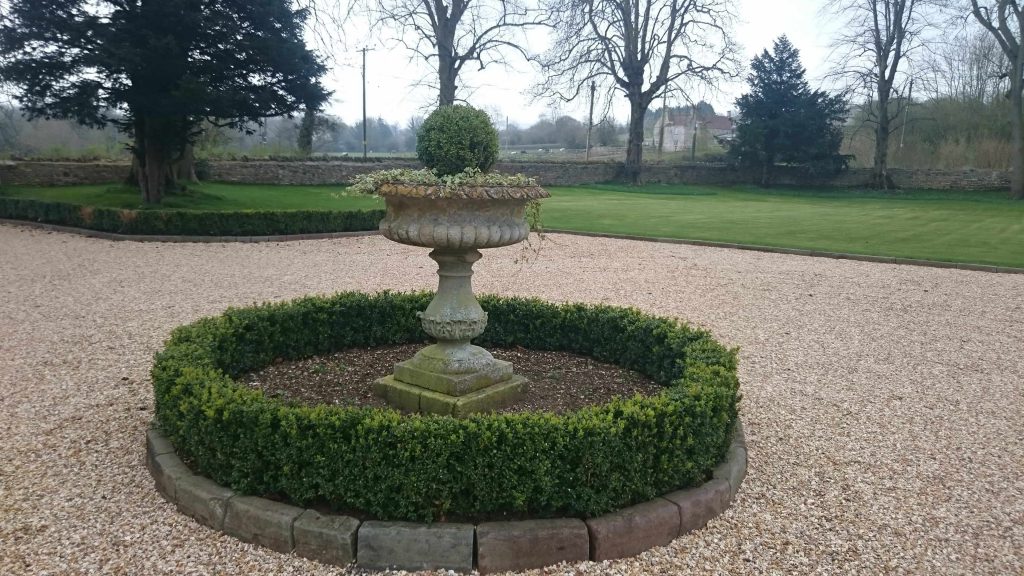 A seasonal change of tradtional bedding wasnt fancied aboth aesthetically and financially so we decided to plant perennials and roses (Queen of Sweden a current favourite).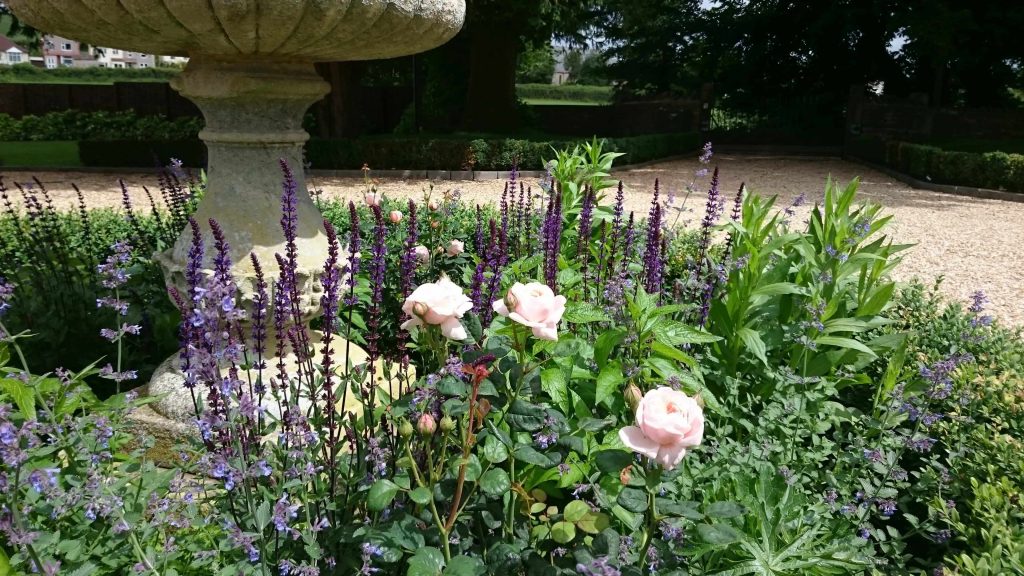 Hotter Heleniums and Rudbeckias will replace the Salvias as the summer progresses.
.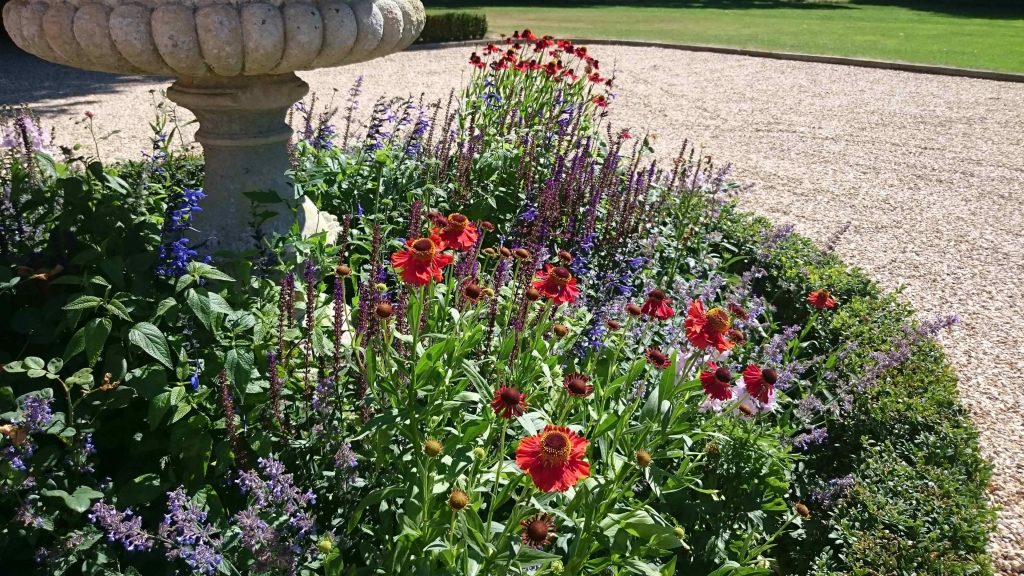 In time the tender Salvias will probably be replaced by some winter perennials. Which grasses to fit in? Not a big space  – maybe Stipa tenuissiama but also if not too big, Calamagrostis x acutiflora 'Overdam' may be suitable. Work in progress.