A dozen or so heritage varieties of apple, grown on semi-dwarfing rootstocks, trained as cordons –  a great alternative to fences. I grow this particular trained hedgerow along a front garden boundary between two properties close to Eastville Park, Bristol.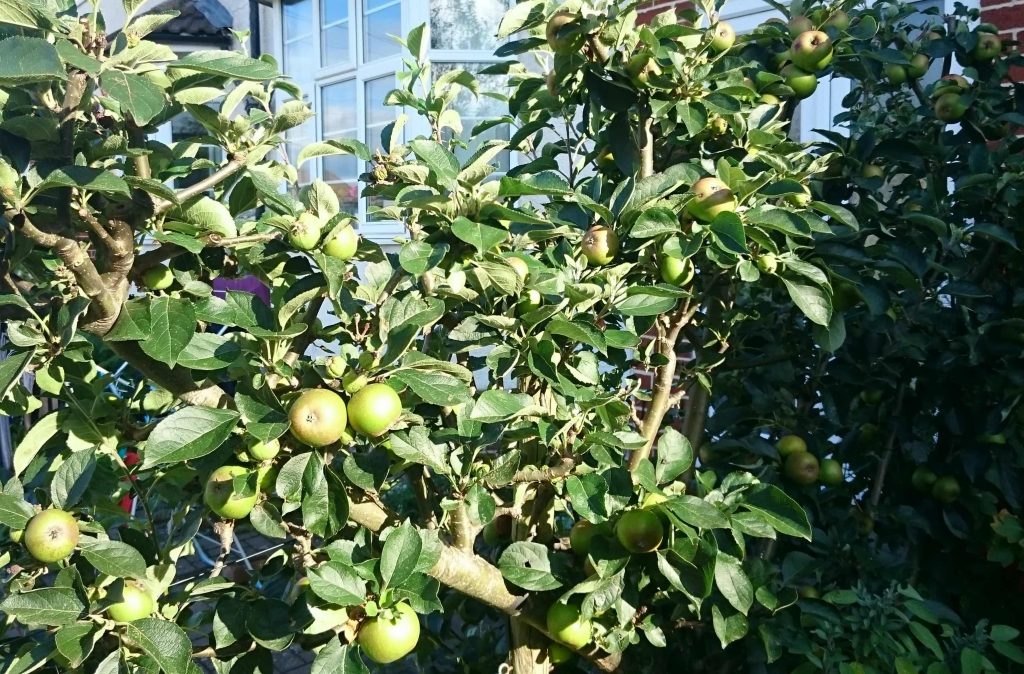 The trained fruit trees are pruned just twice a year – summer for fruit, winter for growth. We've been pruning these cordons in July (admittedly a bit hard when my back was turned). Leave enough growth to keep the trained tree happily growing, so it doesnt put on too much vigorous regrowth before winter. Over winter then prune back to the fruit buds formed by the summer prune. You can read a detailed account of pruning a trained apple tree here.
A lot of apple trees in a space 5m long, half a metre wide. Compare this approach to the fruit orchard we planted in Abbots Leigh in 2016
Arlingham Schoolboy, Ashmeads Kernal, Hunts Duke of Gloucester to name a few. Rare local varieties now part of a thirties estate in the heart of Bristol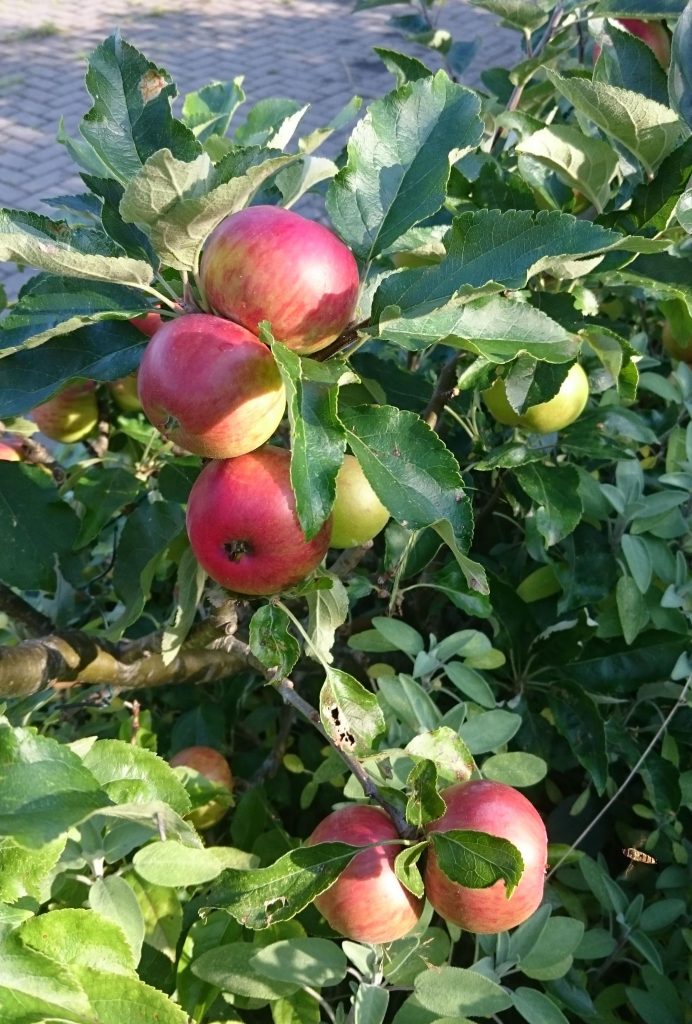 Fond memories of scrumping as a child.