Immortalised in poetry, the River Boyd runs for some 7 miles between Dodington and the River Avon at Bitton, it's 'watery sway washing the cliffs of Doynton and Wick'. The Boyd's industrial heritage is now part of its natural history; the wiers, sluices, mill races part of the landscape inhabited by crayfish, mink, owls and kingfishers.
Edwards Garden Services is currently looking after 2 gardens along the River Boyd, both associated with mills but each with a very different in character, in part due to their recent history.
Downstream towards Bitton, two 16th century workers cottages with terraced garden overlooking the river, flood meadow, sluice gate footbridge and mill race.  The location for one of my favourite natural history programmes Halcyon River Diaires, recently the garden has become more intimately entwined with the surrounding semi-natural landscape than originally imagined – the Alder trees need little encouragement to reclaim the river bank and garden terraces. My first visit to the site I was treated to a Tawny Owl being startled from its riverside observation point and Kingfishers flashing past in a neon blur.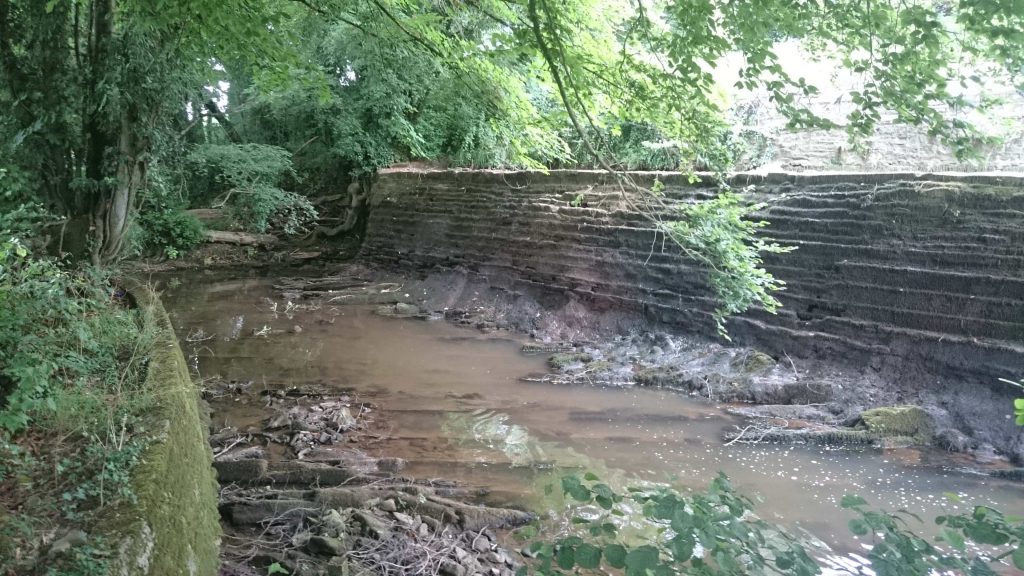 Our intial work here is garden restoration. Reclaiming overgrown borders, clearing dead wood and overgrown trees. Re-discovering the riverbank and restoring the marginal tall herb vegetation to meadow and lawn. This needs to be sensitively done as the history and character of the gardens is a balance between its cultural history and its natural history. Revealing its industrial heritage, its terraced garden and views but retaining its intimate relationship with the locations natural history is a really exciting project. I dont know yet how long our involvement will be with the garden but even in the short term it's a great place to work.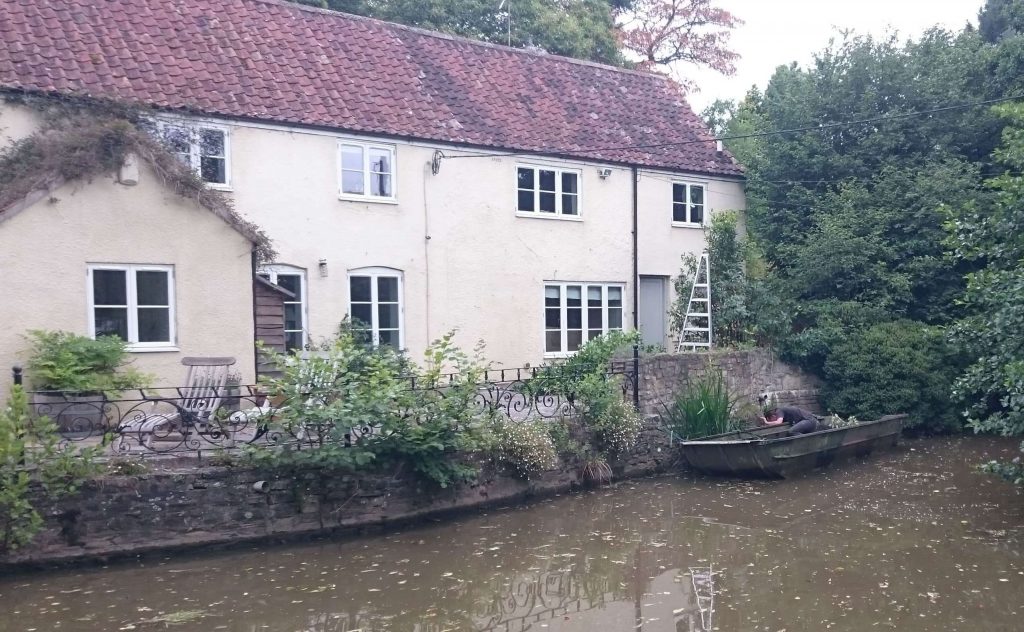 It's a first to be carrying out weeding and shrub clearence from a World War II landing craft. Apparently it starred in Captain Corelli's Mandolin (the barge not Henry).
The contrast between this and our second garden, only a few miles upstream couldn't be more marked. Again, with a strong industrial heritage, the millhouse at Wick features as restored walled garden, once supplying the workers cottages. A blank canvas following the extensive renovation works carried out on the landscape and property. We have been adding some decoration initially through lavender hedges, pleached hedges, flower borders and pots.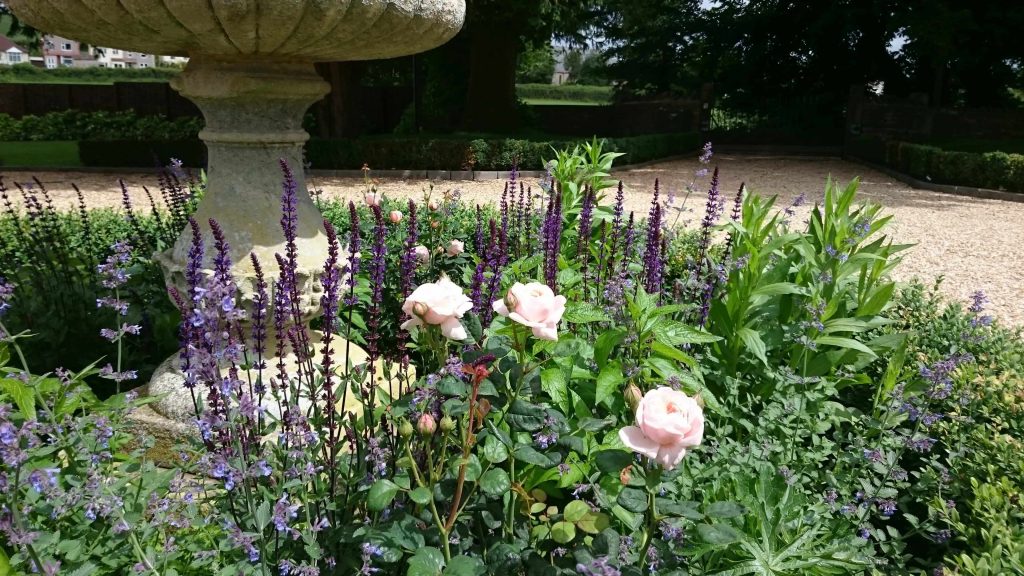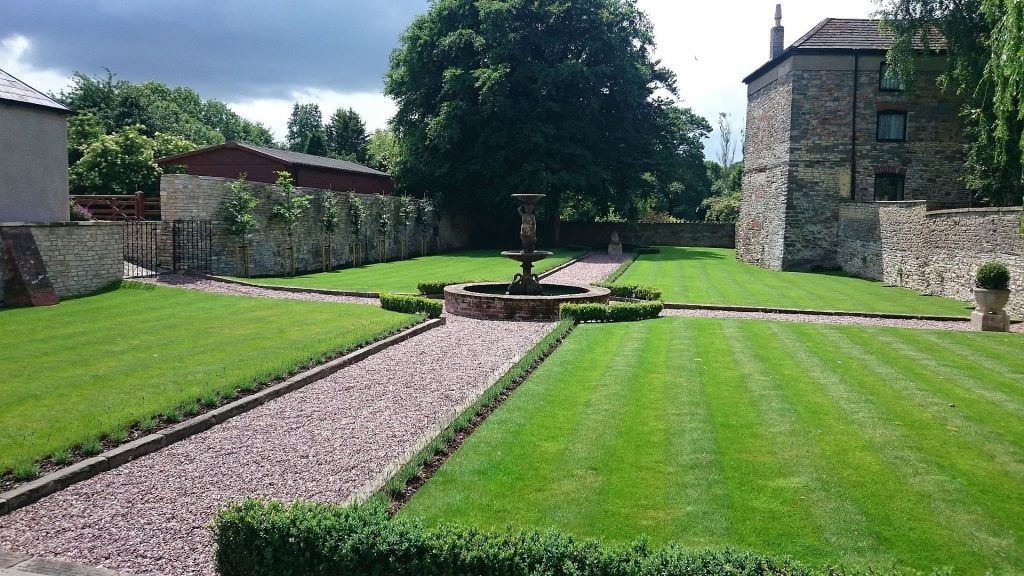 One of the joys of the gardening work we do is this variety and being able to work in diverse landscapes and take them forward sensitively.