Renovating a Victorian Walled Kitchen Garden
---
5th January 2019
Edwards Garden Services is currently involved in the design, maintenance, restoration and renovation of the grounds and landscape of  a Grade II listed country villa overlooking the River Boyd between Bristol and Bath in South Gloucestershire.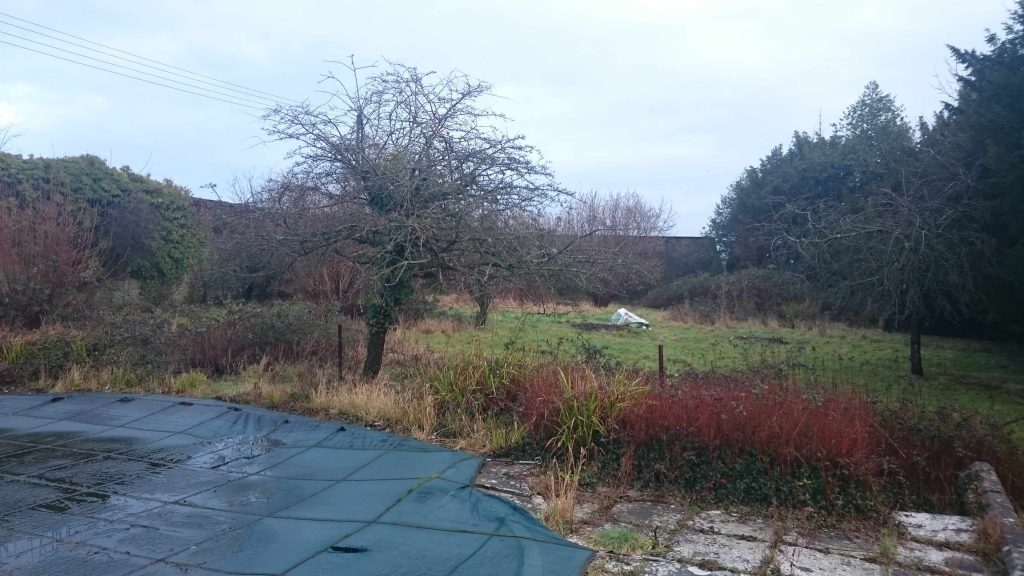 The Victorian property features a walled kitchen garden. Rough 1/3 acre, the kitchen garden has been neglected for a number of decades. A ramshackle terrace and swimming pool the setting for bramble patches, self sown hazel and rank grassland. In spite of its neglect and contemporary additions, there's something magical about walking through a thicket of scrub. meadow and copse, stumbling across ancient pear trees and overgrown espaliers – glimpses of the high Victorian stone walls, relics from a productive past.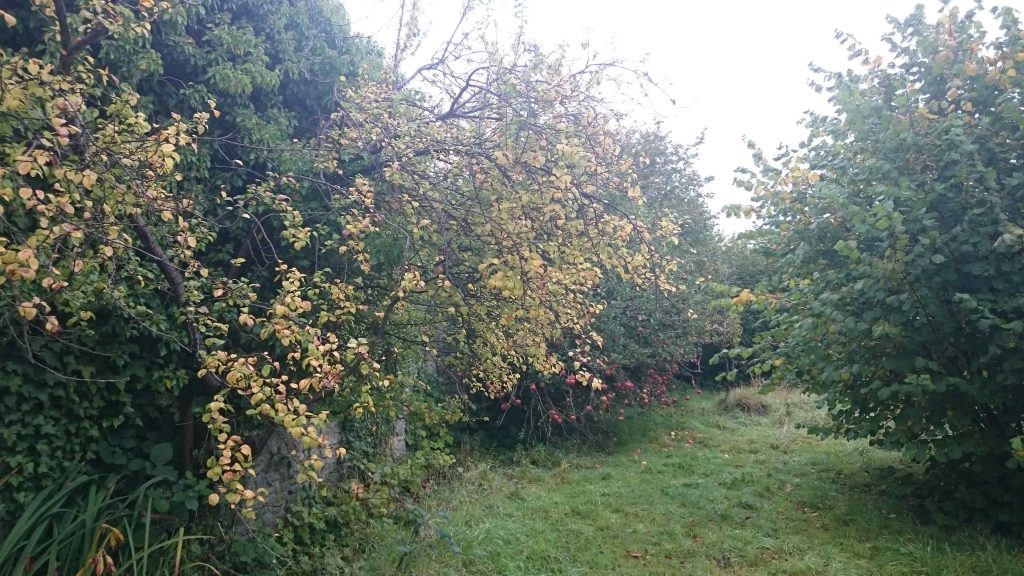 Somewhat like ridge and furrow in old field systems, the undulating grassland with mower booby traps of half buried stonework suggest a layout of, presumably, vegetable beds which will be restored. The overgrown fruit trees will be renovated where possible, or used as parent material to graft new trees for the 15 foot high walls: espaliers and fans of apple, cherry, pear and plum.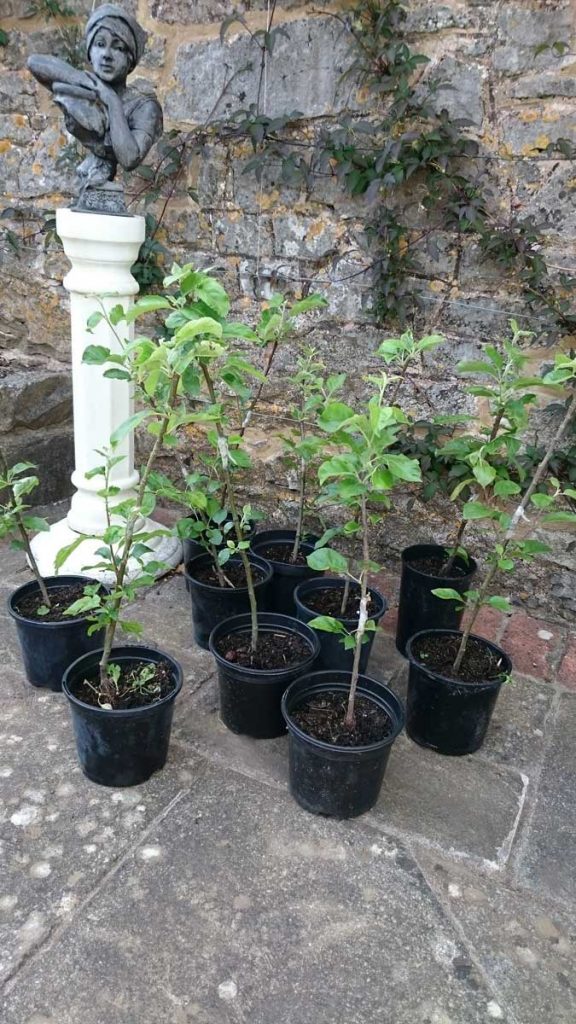 Grafted apple trees we took from ageing espaliers at Barrow Court, Somerset. Now being trained in an old walled kitchen garden near Wick.
One of the main tasks will be to restore the overgrown Yew hedge that forms the southern boundary of the walled garden.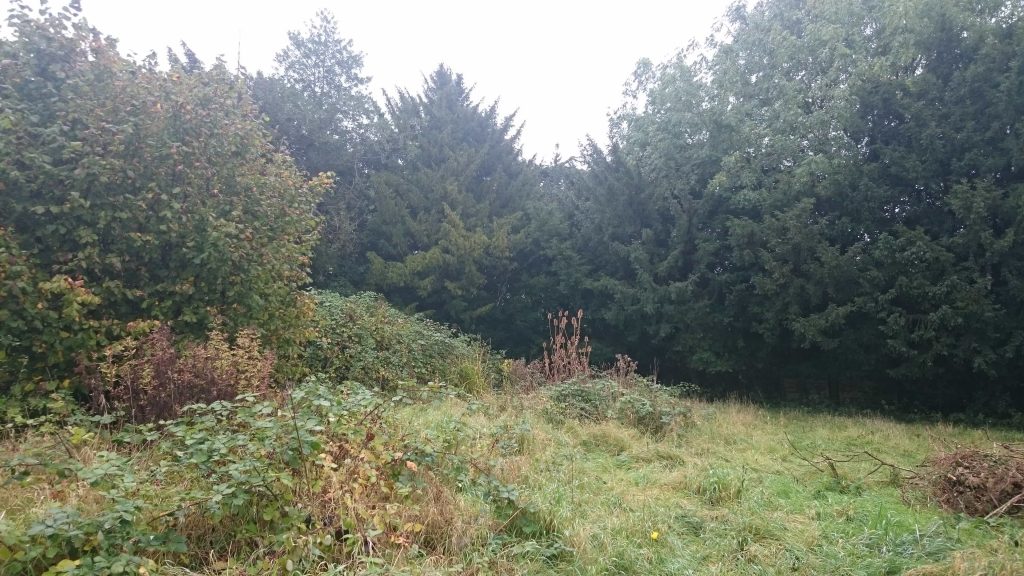 We will renovate the existing line of trees rather than grub out and start again. Partly to retain a link to the gardens past but also it will be a quicker way to establish a mature Yew hedge (see here). Yew hedges can be restored by cutting hard back to the main stem. Ancient, overgrown hedges can be re-shaped periodically, back to earlier profiles. It's work we've successfully carried out before, notably on the complex of Yew hedges at the Grade II registered park and garden Barrow Court. The hedge renovation, staged over three years begins this February, but in the meantime uncovering the original layout is still work in progress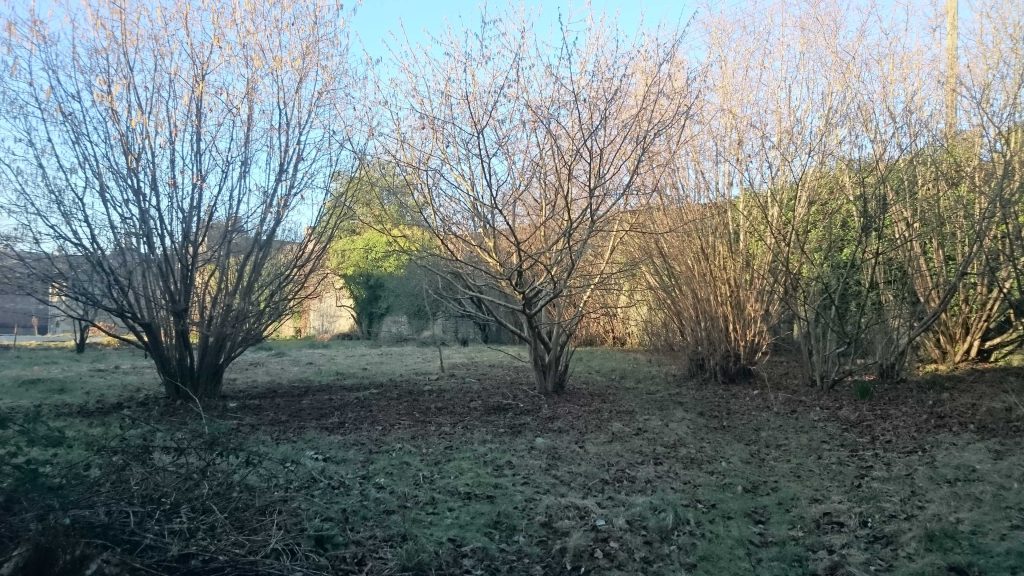 Here's some we prepared earlier (Abotts Leigh House), a delightful mix of perpetual summer crops, winter greens, herbs and cut flowers.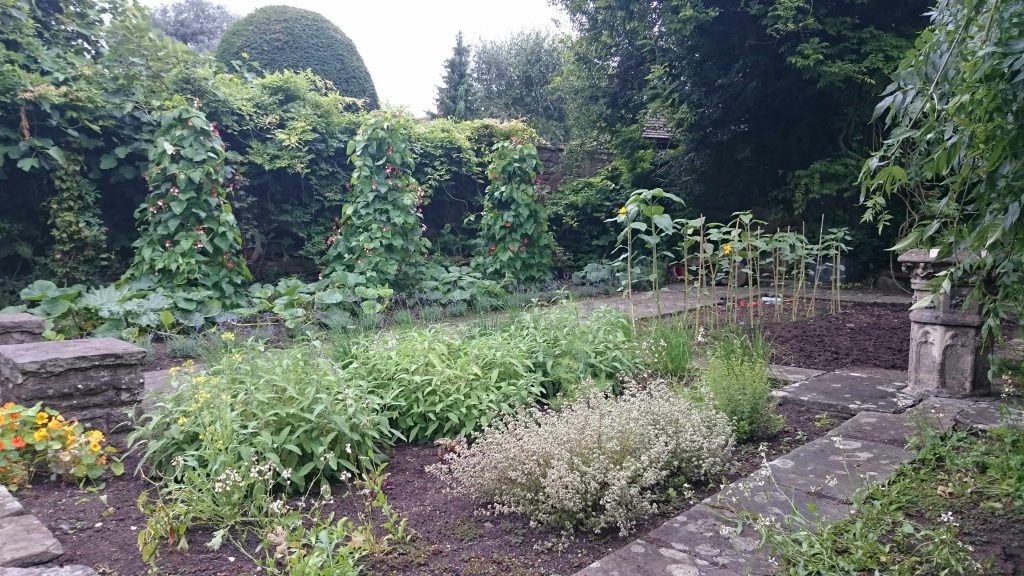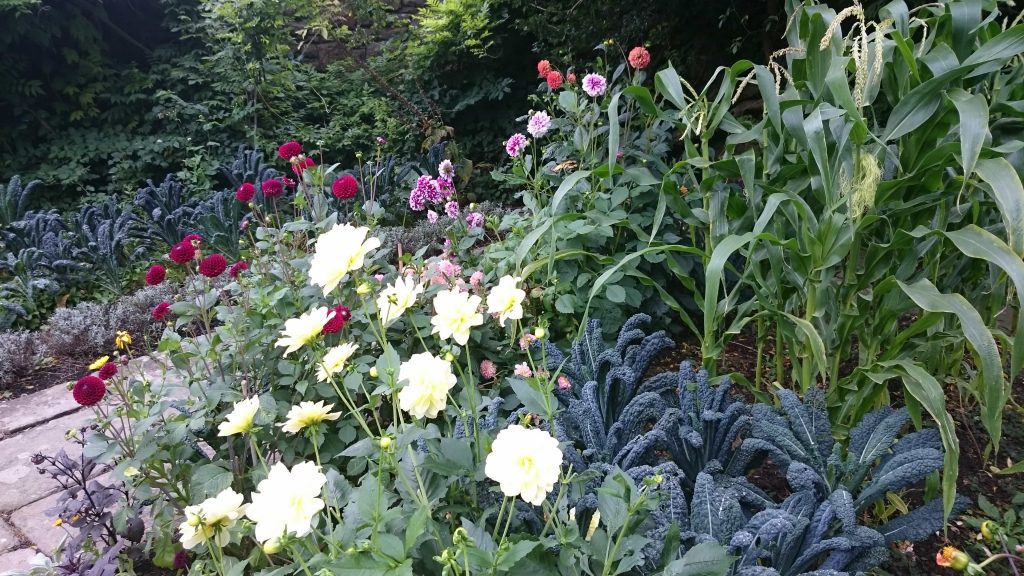 Mailing List
Sign up to our mailing list and we'll keep up-to-date with the latest gardening tips, trends and news.