Edwards Garden Services is currently involved in the design, maintenance, restoration and renovation of a significant landscape overlooking the River Boyd at Bitton in South Gloucestershire.
The awkward question of how to restore or renovate a neglected lime avenue has recently been tackled. Neglected lime avenues can be difficult to renovate as a good avenue of trees is generally about uniformity and formality not individual character. For a few hundred years (and still) the Common Lime (Tilia x europaea) was a widely planted avenue tree. This naturally occurring hybrid between it's Small-leaved and Large-leaved parents (Tilia cordata and Tilia platyphyllos) differs from its parents in the burrs and shoots its produces energetically from its base. Ideal for nurseries who can propagate this hybrid with ease and sell in vast quantities. Not so ideal for gardeners and designers who prefer the qualities of the ancient woodland wild limes, and not having to prune the nuisance basal growths off routinely.
If left to grow these basal growths will not work well with the desired effect of a stately formal avenue.  At Bitton, the line of trees along the approach drive hadn't been looked after for a number of decades and the basal growth was completely overgrown, forming a dense thicket, obliterating the 'clean lines' of the desired avenue.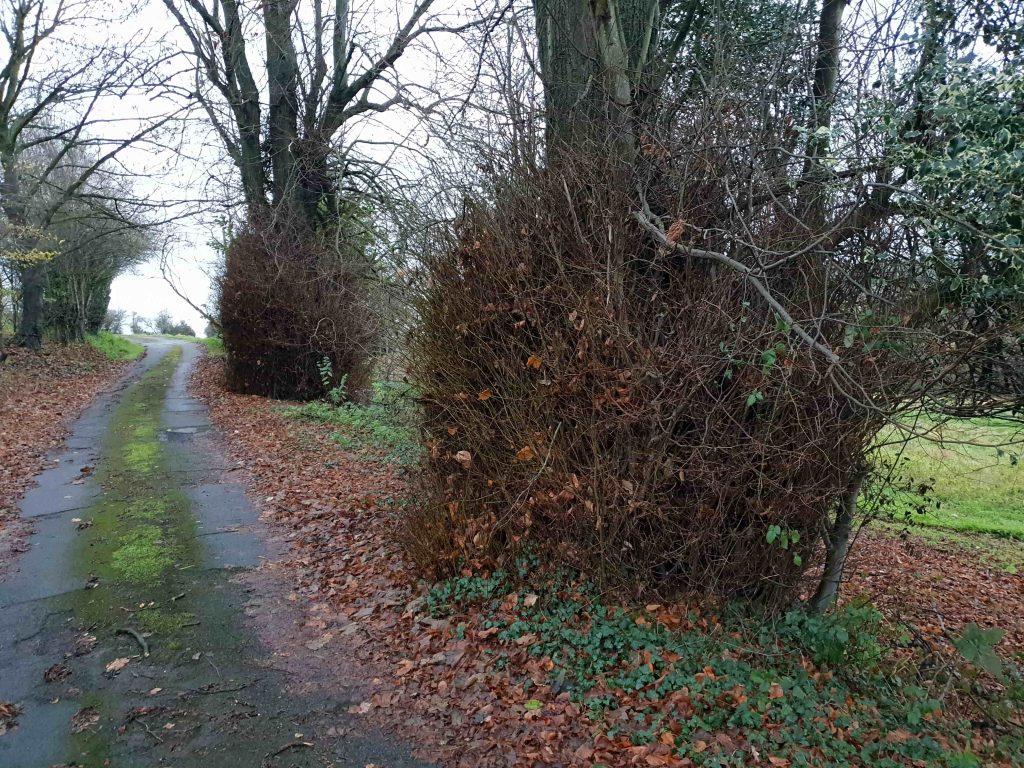 Clearing this growth, and the accumulated layers of litter, you couldn't be sure what the result would look like – the pruning cuts might be too large and numerous to leave a good look.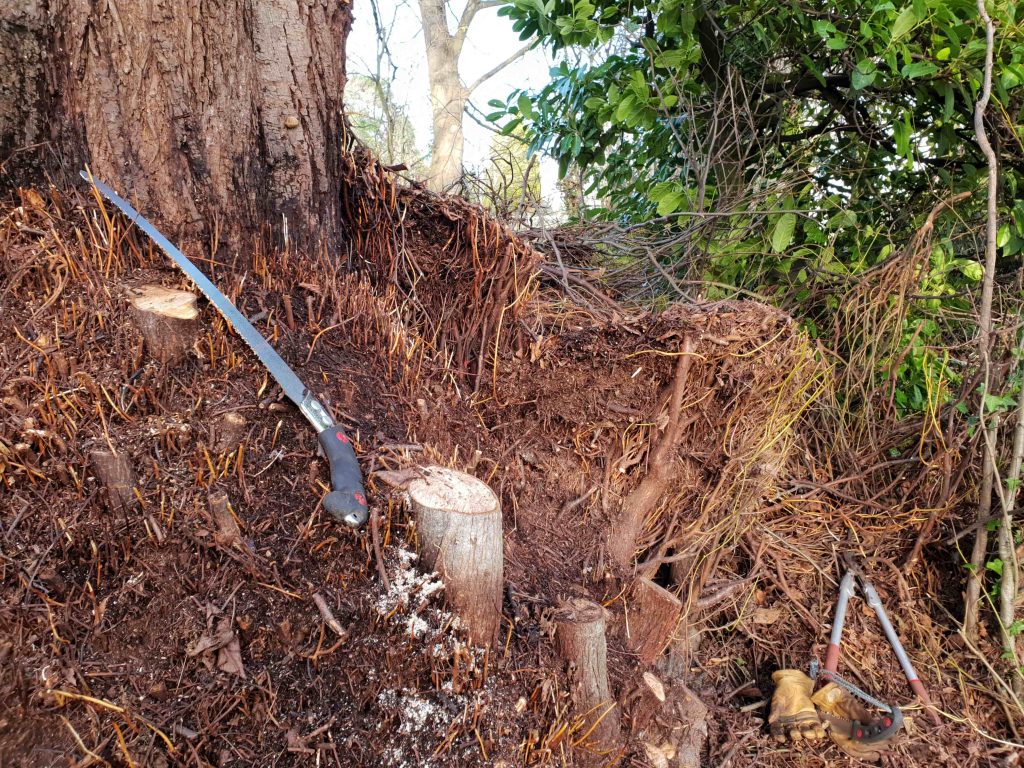 Work still to do but the consensus is 'an improvement'.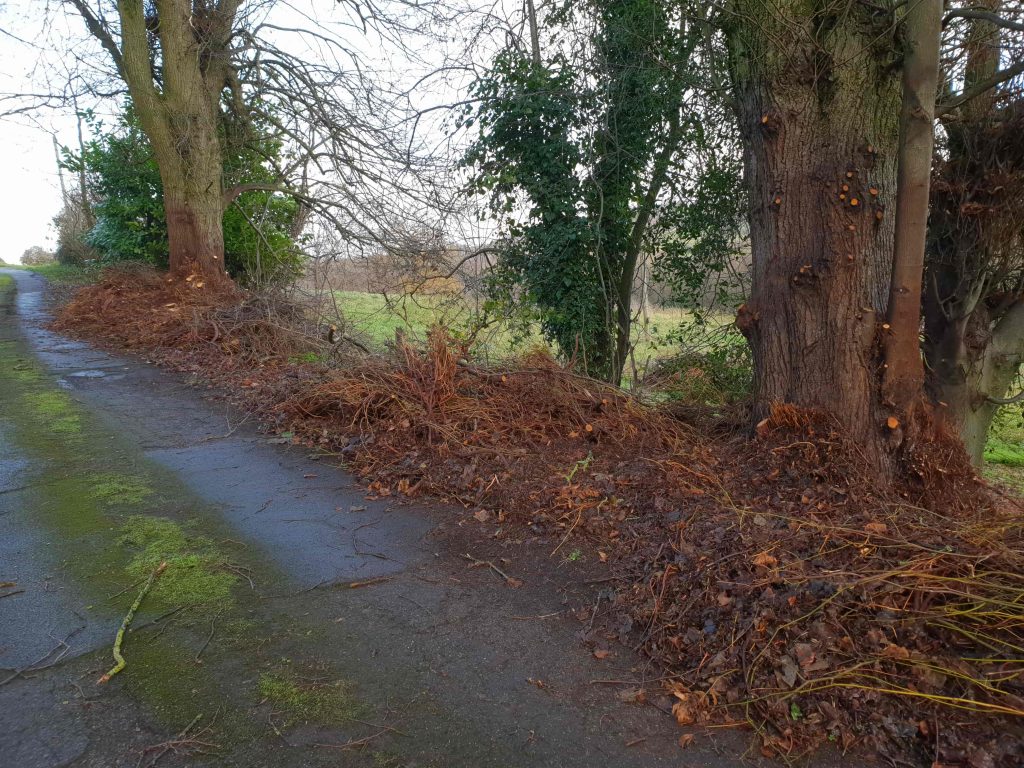 Now operating out of Aust in South Gloucestershire, the Wye Valley and the Forest of Dean are easily within the area covered by Gareth and his team at Edwards Garden Services. One such garden currently being looked after, Priors Mesne, features an outstanding lime avenue. The minimal amount of basal growth (low maintenance!) and the spacing of these trees make for a stunning approach to the house and garden.