Part of an on-going landscape design and restoration project we are working on near Bitton, South Gloucestershire. Within  the 11 acre setting for the listed Victorian country house, a newly planted avenue of Liquidamber.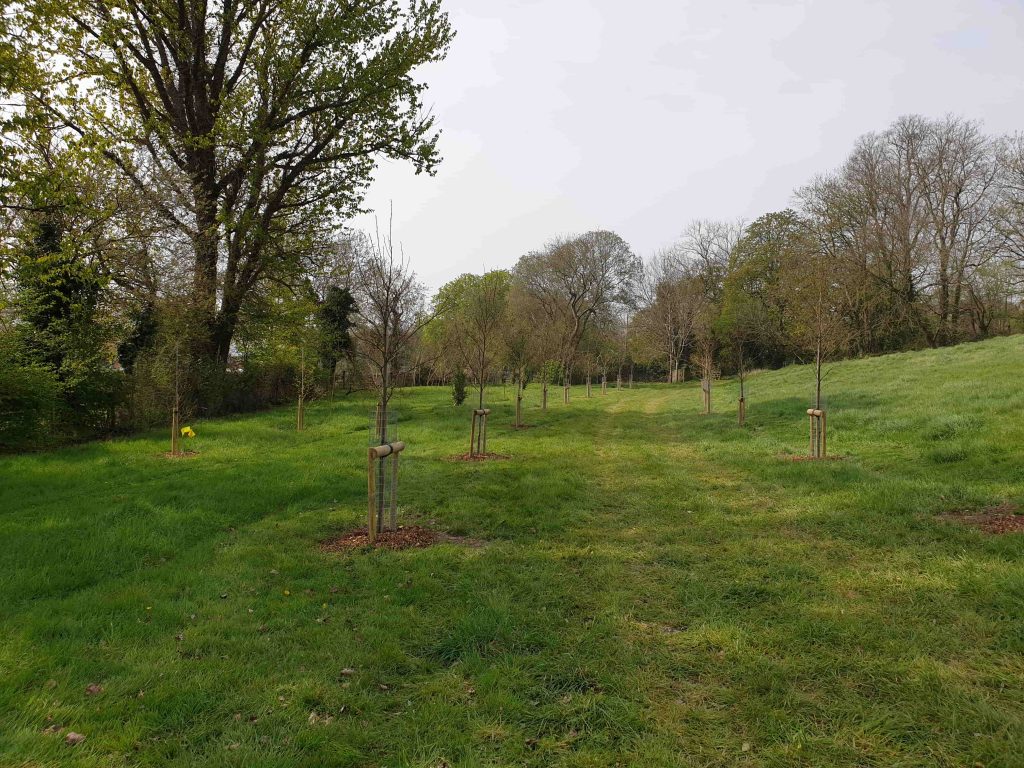 After a year or more of scrub bashing, mowing paths through old meadows and bramble and generally getting to grips with the overgrown and neglected landscape, we are starting to put the landscape designs into place. Not often you get the opportunity to design and plant a 200m stretch of tree lined avenue. Particularly one using Liquidamber.  Some trial planting revealed the deceptively lush grassland to be hiding a deep base of concrete, rubble and rock. Remants of river engineering work and an historic track, in place to manage access across a 'bottom-of-slope' wet grassland. Our first summer on site (2018) had standing water for weeks on end for areas along the proposed avenue. Candidates were the usual suspects: willow, birch, alder (golden alder a favourite of mine). I admit I didn't know Liquidamber is in its native habitat a wetland species, so this more decorative and ornamental option was finally agreed on. Chew Valley Trees with their landscape team and mini-digger did an excellent job, guided by some spot on marker posts, though I say so myself. The thrill of turning up to see a tree lined avenue established overnight along a familiar field boundary.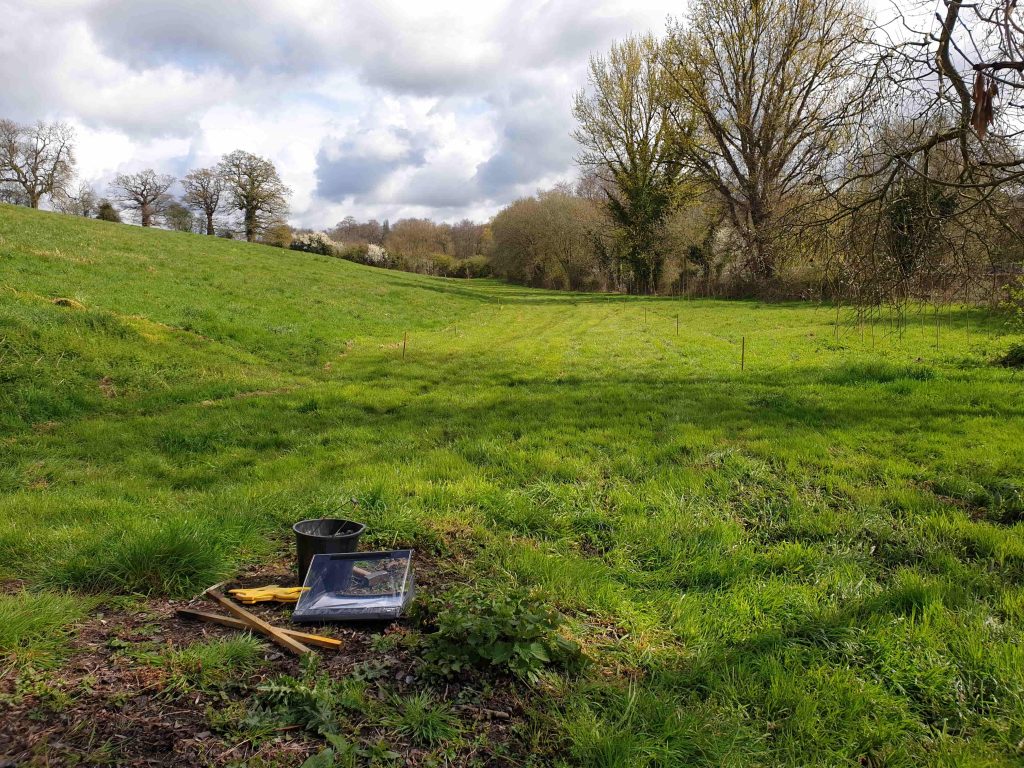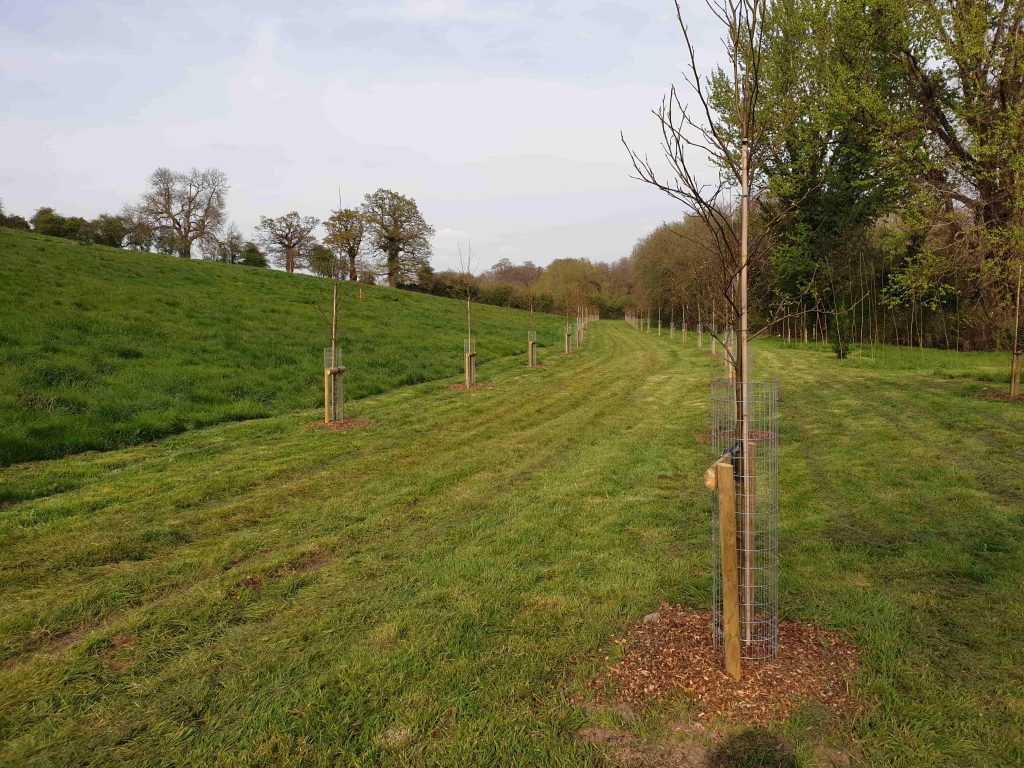 Of course, now comes the serious bit of establishing these new trees successful. A landrover and 1000L water bowser are perfect for the job.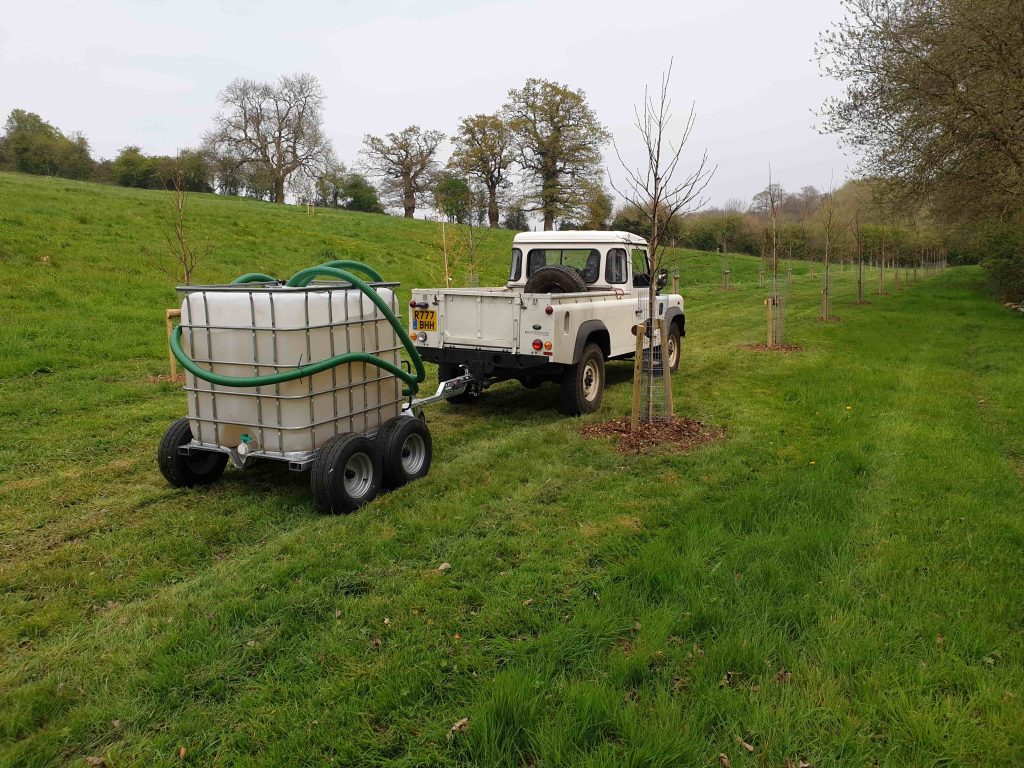 Did I mention the handy well we have up by the house? Already had 3000L pumped out that day.