The Grade II registered garden at Barrow Court, North Somerset features a parterre currently hedged by half a kilometre of Box hedging.  Box blight has been present in this historic parterre for many years and has been managed with varying degrees of success over this time. In spite of our best efforts, the box blight has been widespread and aggressive this late summer and autumn.
After a few quiet years during which we switched to winter  trimming (the theory being the fungus would be dormant and not infect the open wounds of the cut leaves) this year the disease has been serious and re-opened the on-going debate about keeping the box.
A seasonal application of fungicide, changing the profile of the hedge, removing competing shrubs to improve air circulation, cutting out badly diseased sections. A recommendation for a growing season regular application of Copper, all good management practices but it is a large investment into maintaining one specific feature – albeit a significant one.
The hard lines, geometry and structure of historic formal gardens can be overplayed sometimes, forgetting that the intention was always 'flowers and velvety turf', the decoration being as important to the design as the framework. Whats the point of an empty canvas?
Looking to the past for inspiration in design can sometimes point the way forward when managing an historic garden today. The parterres at Barrow Court, the creation of the Victorian garden architect F. Inigo Thomas were not originally planted with box hedging instead featuring geometric beds of herbaceous perennials.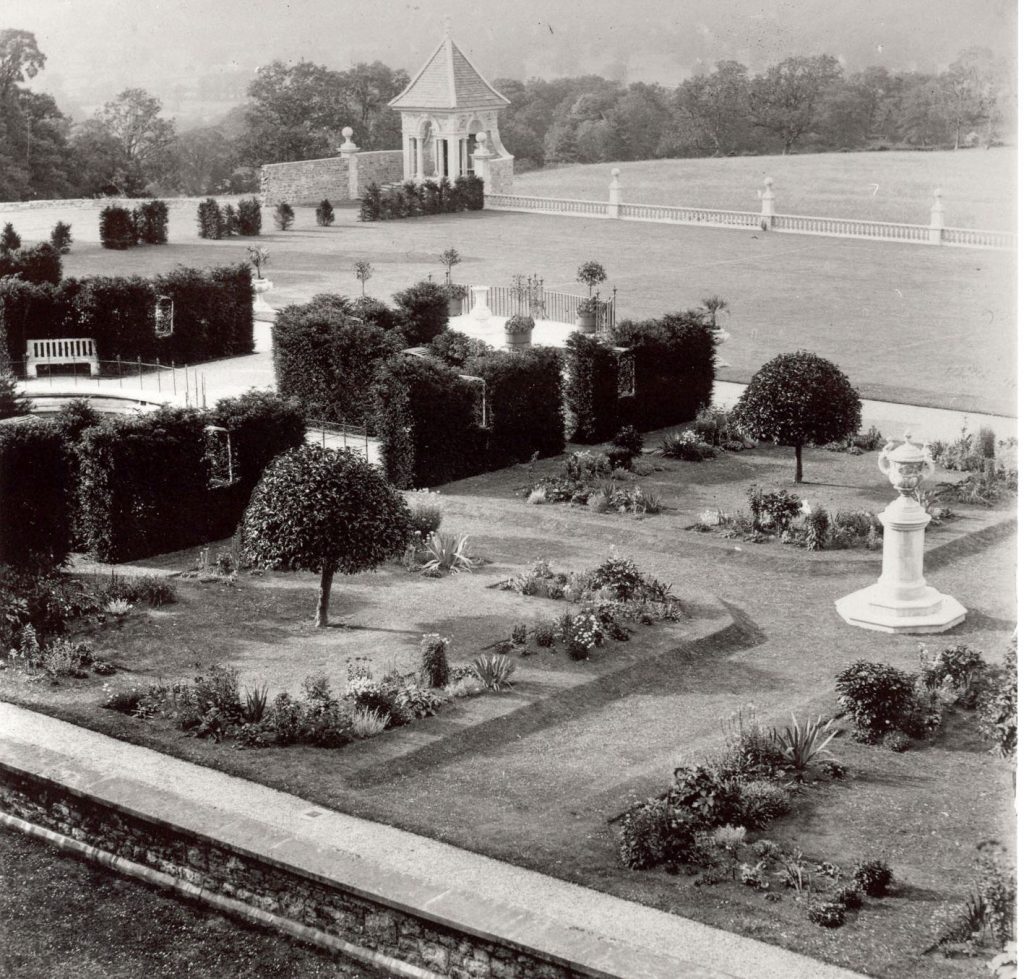 In recent years the dwarf shrubs that had been planted en masse (a sort of 20th century bedding option) have been grubbed out and we are slowly replacing them with flowers – herbaceous perrenials with year round interest. The idea is to build up the decorative quality of the parterre by using perennials that are simple to maintain, out compete the weeds, look good. Ecological planting? Maybe as long as it paints a picture.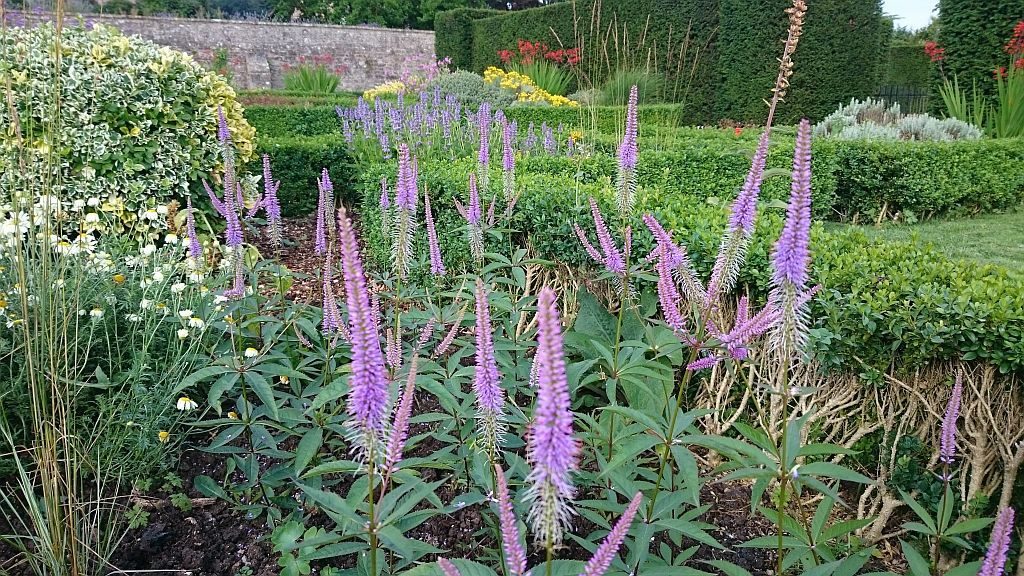 The box is currently undergoing another significant reduction to remove as much of the diseased canopy as is practicable, with more than an eye on acknowledging that sometimes fighting nature is not the best option.
Personally I'm already visualising the 'scarlet lychnis and bright parterres' that Thomas dreamed of in the 1890's. Gertrude who?