Large Scale Landscape Works
---
5th November 2019
2 acres in North Somerset. A modern building with terrace borders overlooking Tickenham moor.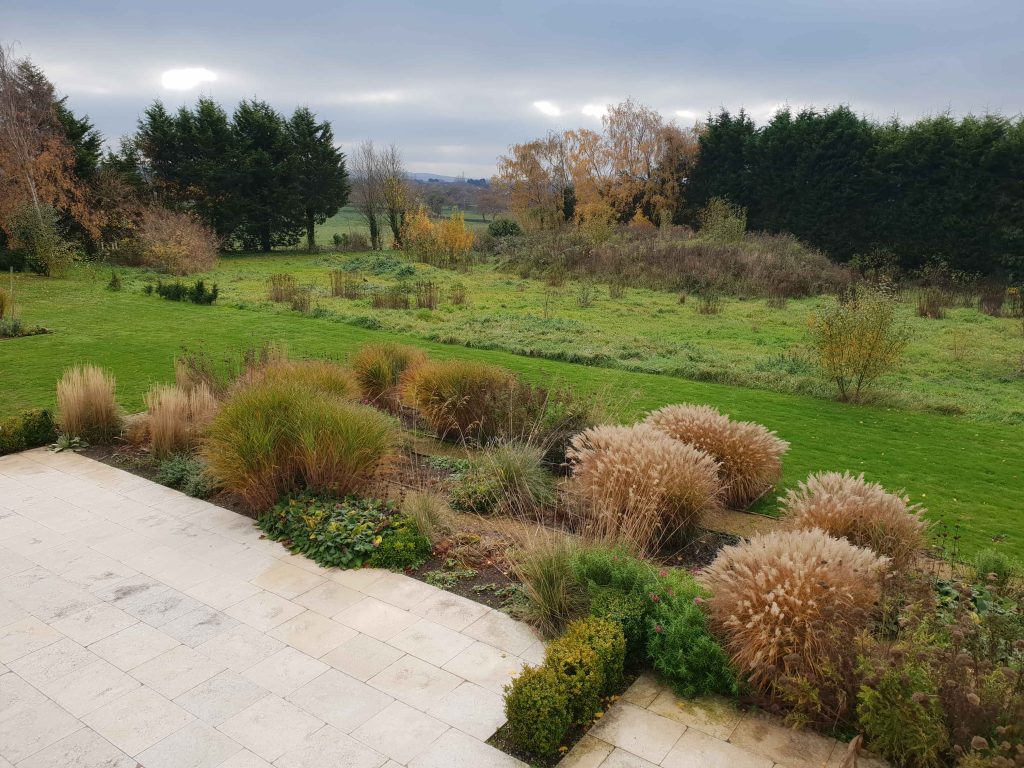 Taking the initial garden design forward (Hegerty Weber, 2014) the intention was to connect the new build to the landscape, making the most of an outstanding setting.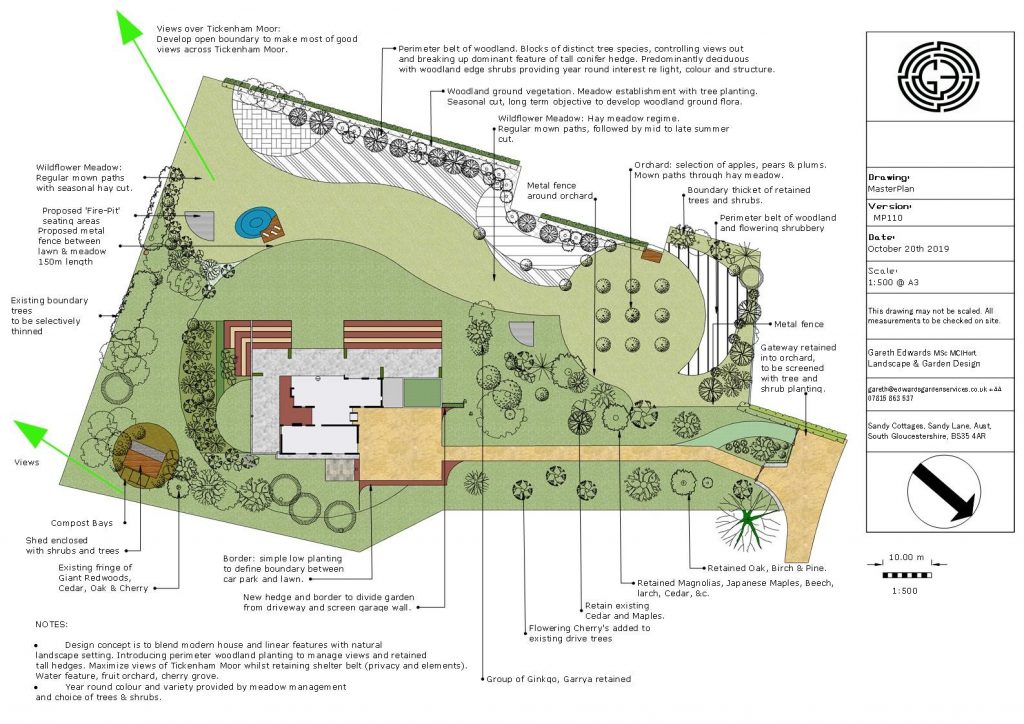 Beyond the garden edge, instead of fighting nature as it recolonised the wider derelict site, the plan is to move effortlessly from the more formal house surrounds through groves, lawns and orchards to native meadows and woodlands, connecting to the wider landscape. The house, though distinct, would become part of the landscape rather than fighting for its uncomfortable corner.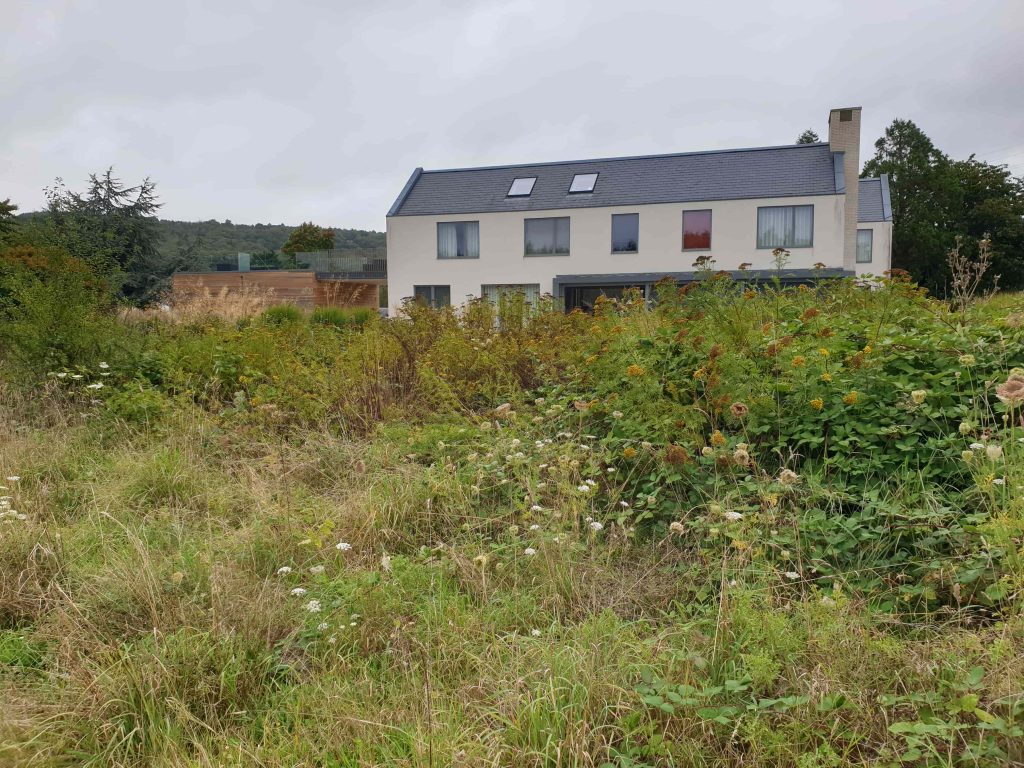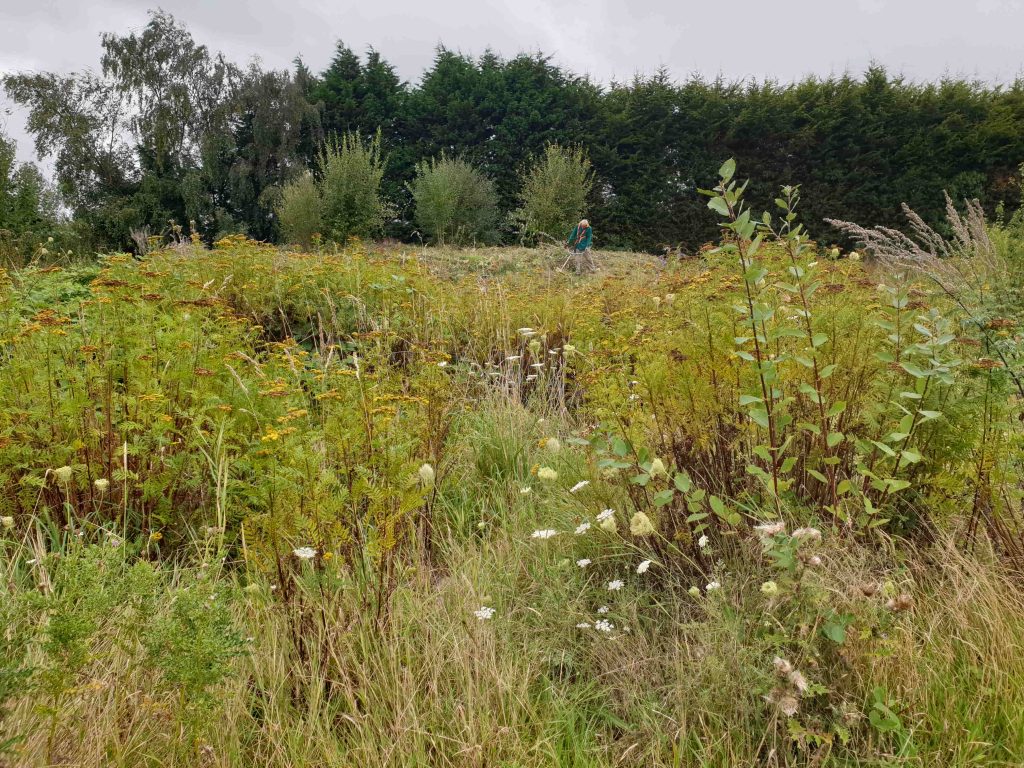 The site needed preparing, with large rubble mounds from the house build phase, some 5 years previous, so time for Rob, Fred (his dog) and his battery of demolition vehicles to move in and begin the transformation.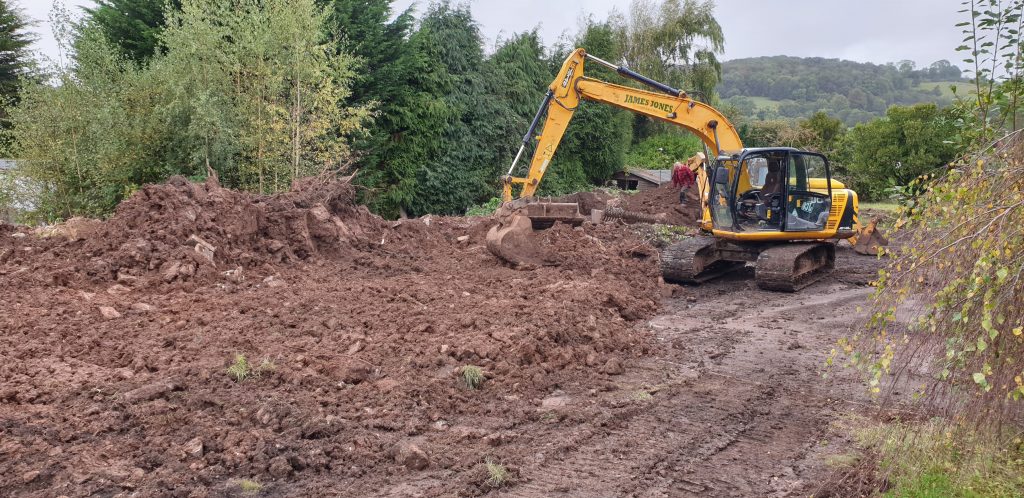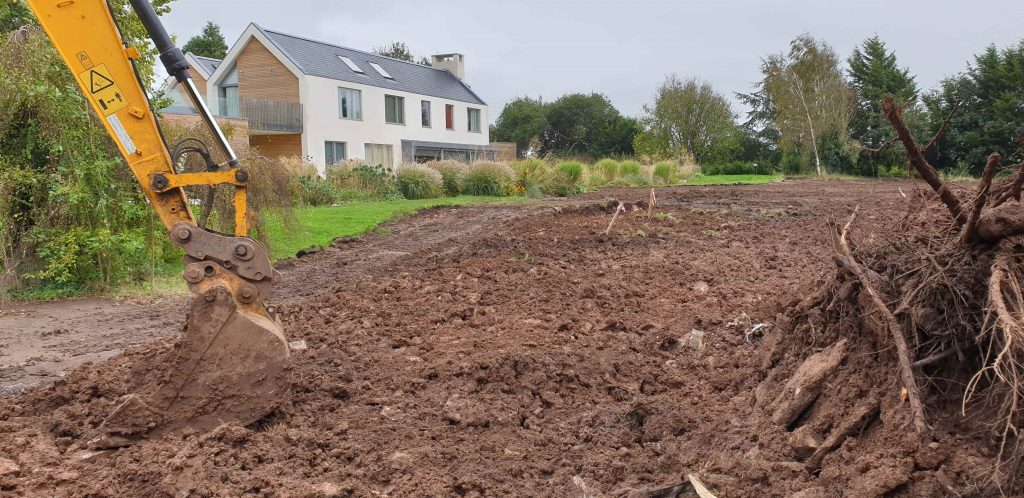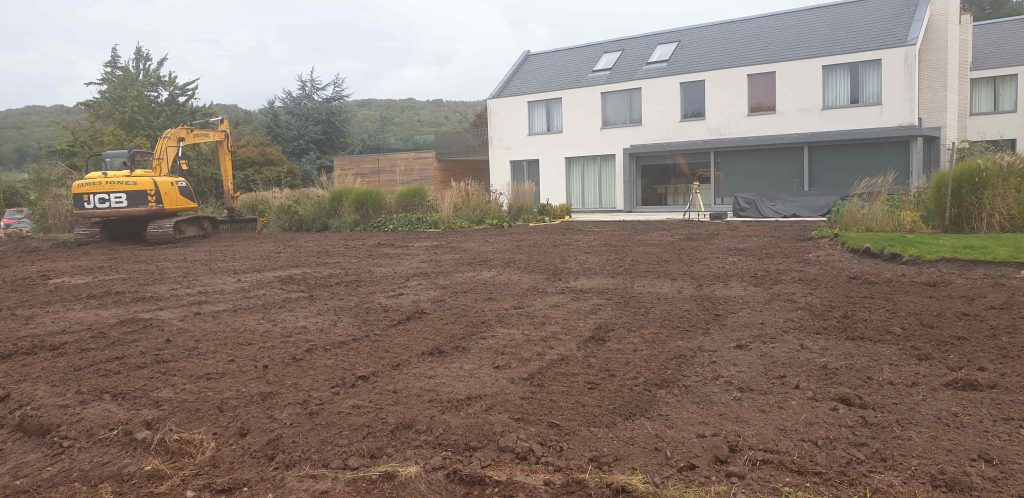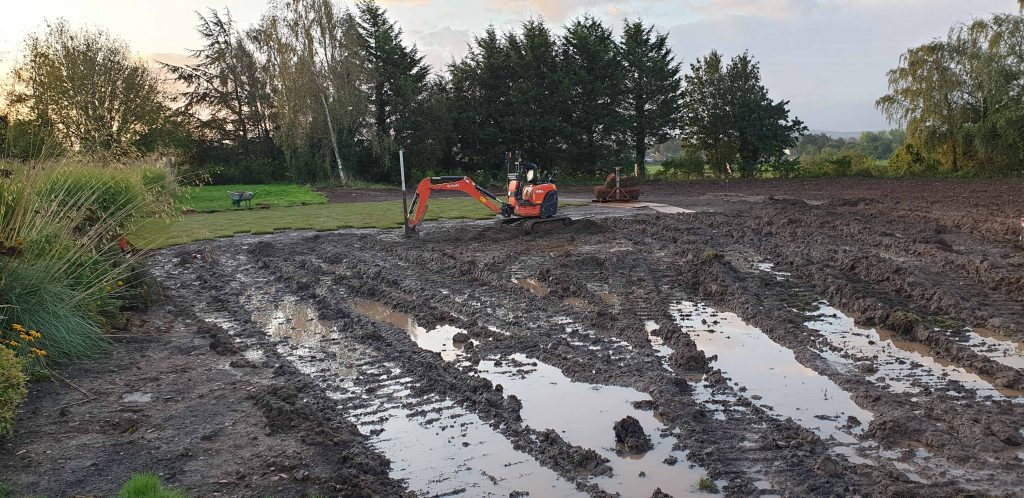 Tree planting planned for this winter. New meadow in the spring. Work in progress.
Mailing List
Sign up to our mailing list and we'll keep up-to-date with the latest gardening tips, trends and news.