Garden & Landscape Restoration
---
Garden and landscape restoration is one of the specialist services provided by Edwards Garden Services. Whether returning a dense overgrown thicket to a Victorian flowering shrubbery, pruning a tangled wisteria to encourage flowering, rediscovering an historic landscape or simply clearing brambles to restore a wildflower meadow, Gareth & his team have the experience and expertise to undertake a variety of garden restoration projects.
In addition to the specific requirement of routine garden maintenance, Gareth and his team have a long and succesful track record in tackling a diversity of garden restoration projects.
Transforming a thicket of berberis, full of dead wood, a few flowers and lots of thorns into a free flowering attractive shrub, using some loppers and a good pruning saw is much more effective than indiscriminately trying to keep it a bay by regularly attacking it with a hedge cutter.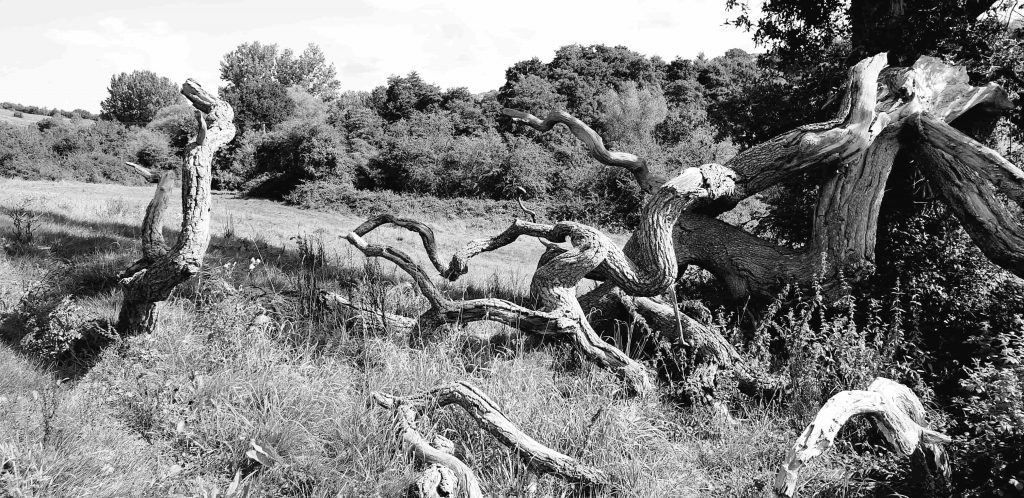 Whether its an individual tree or shrub, a Victorian grove or an old meadow, Edwards Garden Services are experienced, efficient and succesful in restoring and renovating flowering plants and designed landscapes.
Gareth's background as a field botanist and ecological consultant still informs his approach to garden restoration. Allied to 20 years experience with brushcutters, flail mowers, loppers and a decent pair of Felco secateurs, Gareth has an expert understanding of garden design styles and the conservation of historic gardens.   Gareth's work as a garden consultant goes hand in hand with the practical application and skills of carrying out the restoration work itself.
An informal association with specialist stone masons, tree surgeons, dedicated garden designers and other experts in their chosen fields means Edwards Garden Services can offer a comprehensive service for projects both large and small, one-off or on-going.
Would you like us to help you with this service or do you have any questions?
If so then do get in touch and we look forward to hearing from you.
Contact us