Barrow Court
---
Barrow Court is a Victorian re-creation of an imagined Elizabethan garden. A garden masterpiece created by the enigmatic Francis Inigo Thomas (1866-1950), a garden architect part of the late 19th century Arts & Crafts movement and hugely influential in the development of Edwardian and early 20th century garden styles.
"I cannot picture to myself a garden, in its true sense, divorced from the buildings to which it belongs".
Inigo Thomas, still in his twenties but full of confidence and ambition, having cut his teeth at Athelhamptom some years earlier realised his vision for the archetypal Elizabethan garden here at Barrow Court (1892-96), courtesy of the Gibbs family and their vast trading wealth.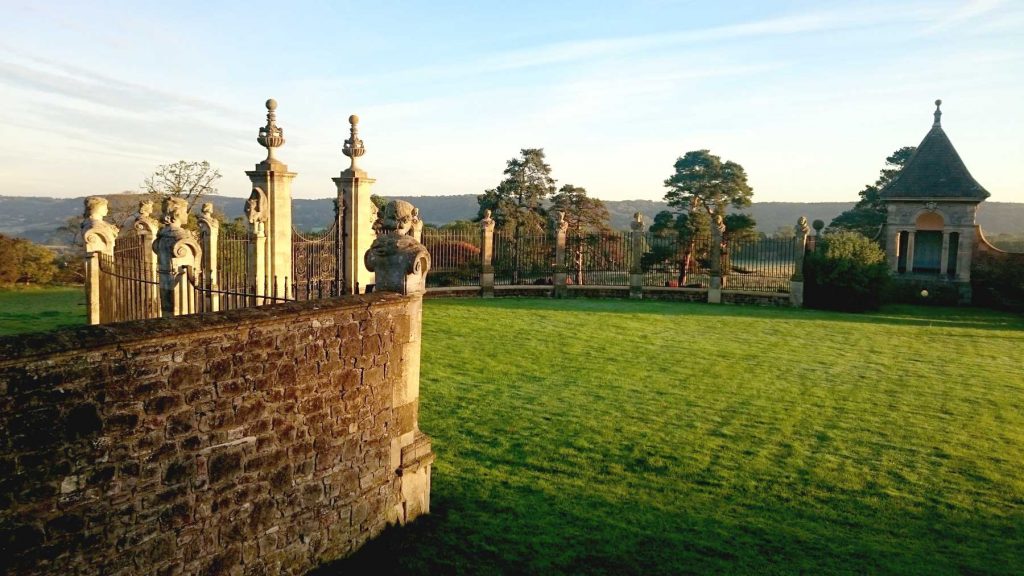 It is a renaissance garden, laid out by a garden architect re-asserting the age-old princples of symmetry and geometry, principles abandoned by the talentless and untrained landscape gardener who had been making hay with English manor houses for far too long. Thomas was at the forefront of one of the Victorian eras later episodes of historic revivalism, paving the way for the exuberance and assertive design of the Edwardian garden. The terrace, the flower bed all making their return as 'evident design', pushing nature back beyond the fence to where she belonged. Thomas's contribution could be argued was the return of 'enclosure'. Whether  Yew or stone-walled courts or terraces, groves, lawns or parterres, gazebos and classical garden temples, each were just another room to the main bulding, part of the overall architectural concept of the house.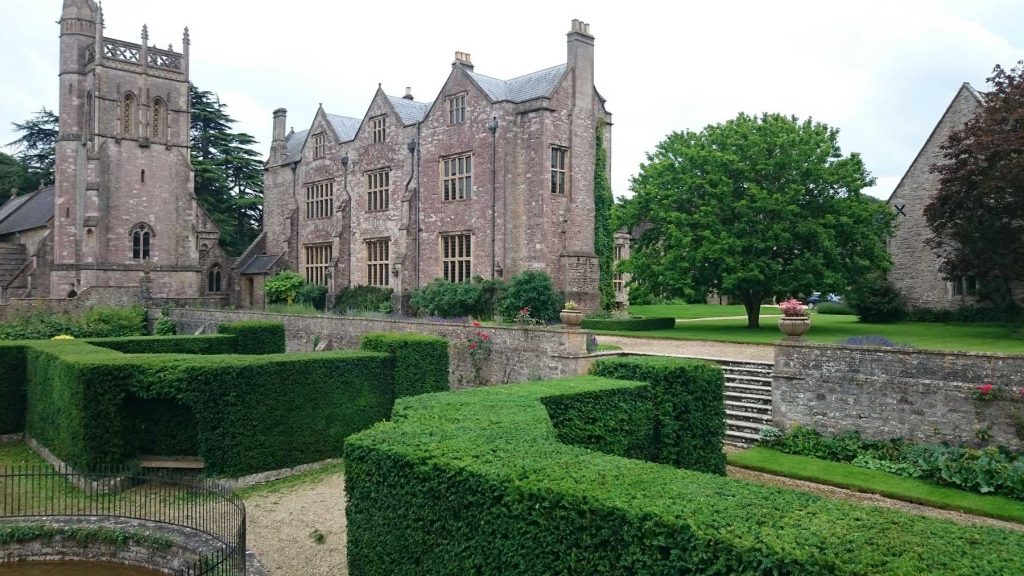 Edwards Garden Services started work in the gardens at Barrow Court gardens back in 2011. Initially just the 5 acres of principal garden but went on to include the grounds maintenance across the wider 15 acre site. The 150  acre Grade 2 Registered Parkland has a medieval pedigree and is part of Thomas's original scheme that is unfortunately losing his original and expansive design.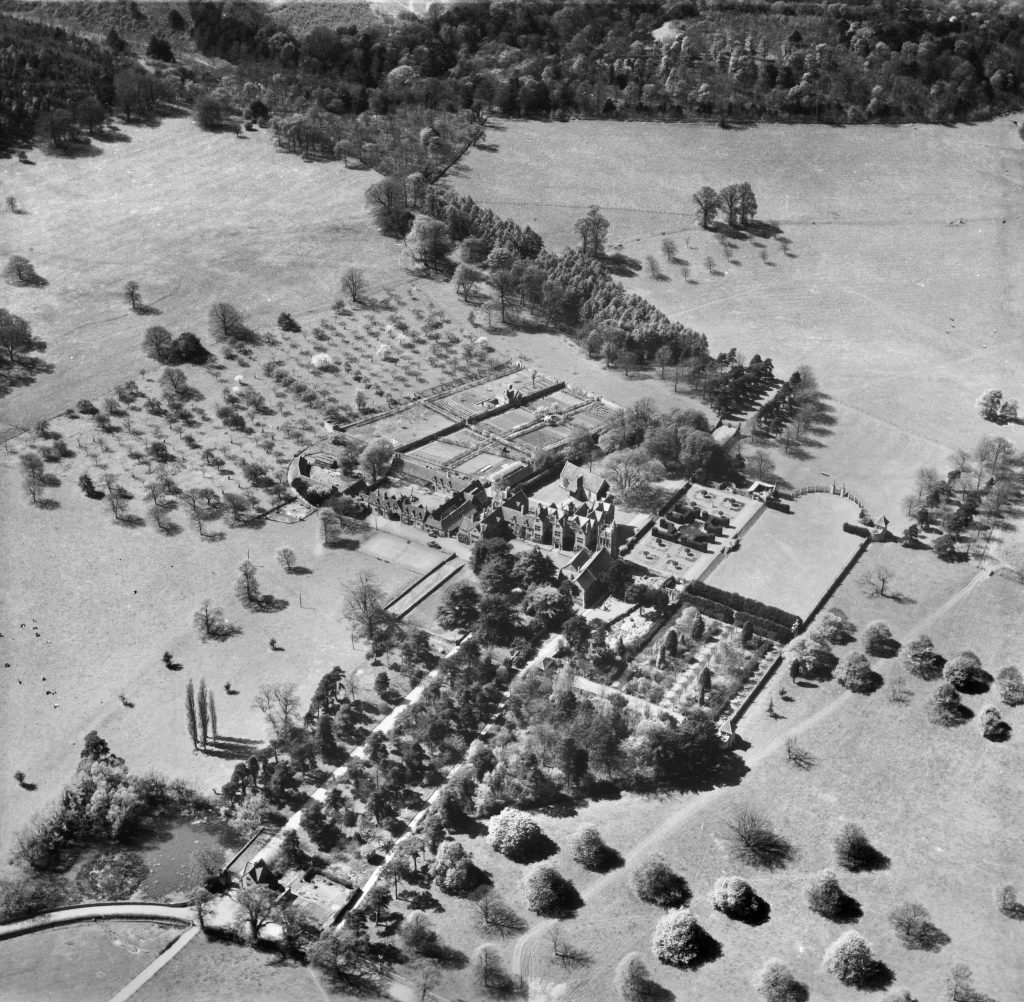 As contract gardeners myself and the team were responsible for the maintenance of the gardens; mowing lawns, weeding borders, cutting hedges. A garden on the scale of Barrow Court relies on good decision making as much as good budgeting! It was an unforgiving place if the weekly day's visit  was mis-spent poking about in a far flung corner when the lawn edges are looking tatty. Half a kilometre of box hedging adds to a lot of edges to maintain. The picture below shows the box hedges post renovation cut, another attempt to live with box blight. Unfortunately the blight is deeply entrenched and will, in all likelihood, have to come out. Every decision in a garden like Barrow is never easy owing to the scale involved.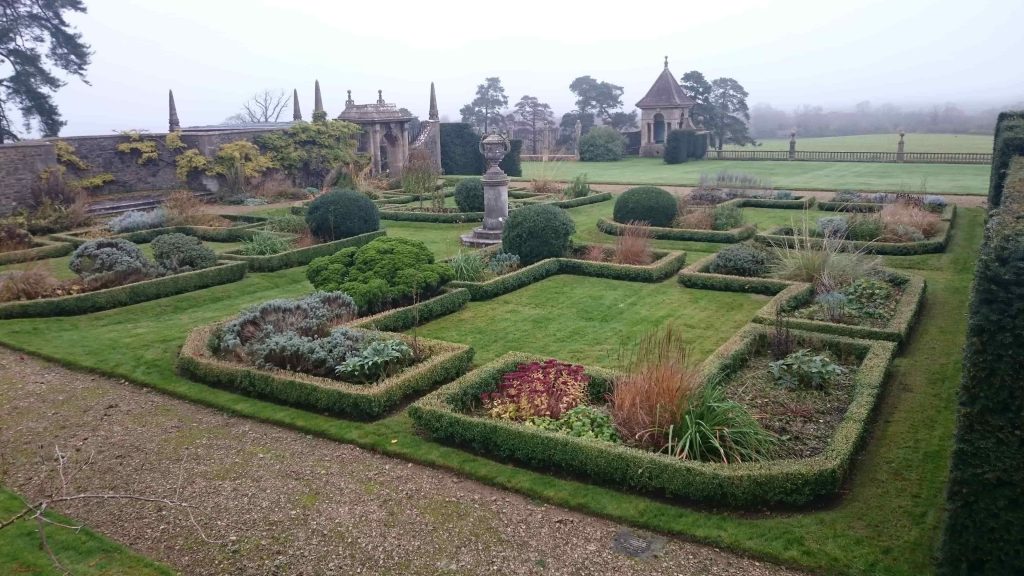 The parterres were planted up as low maintenance dwarf shrubs a decade or two ago. Unfortunately there is no such thing as a low maintenance dwarf shrub. The hebes were crowding out the blighted box so we've been removing them and replacing with flowers. Herbaceous perennials that occupy their ground in defiance of bindweed, goosegrass, nightshade and ground elder. Its good to have a plan. Thomas's vision was always of 'Scarlet Lychnis and bright parterres', flowers and 'velvety' turf being the fundamental decoration that some formal gardens forget is essential to an otherwise austere framework.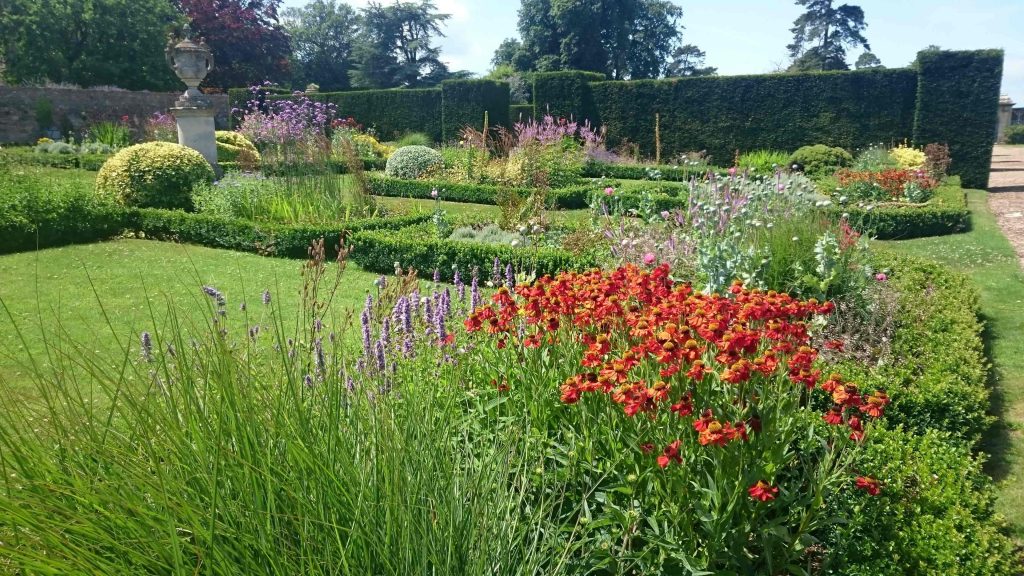 Moving from the decorative parterre, across an open expanse of lawn and statuesque exhedra, the mood of the garden changes abruptly, passing through an alley of Yew hedges to a close grove. The Grove, enclosed by the original Lime trees, though now pollarded not pleached, features an astonishing array of architecture and planting within an intimate and secluded space – contrasting markedly to the open lawn and expansive views across the Land Yeo valley.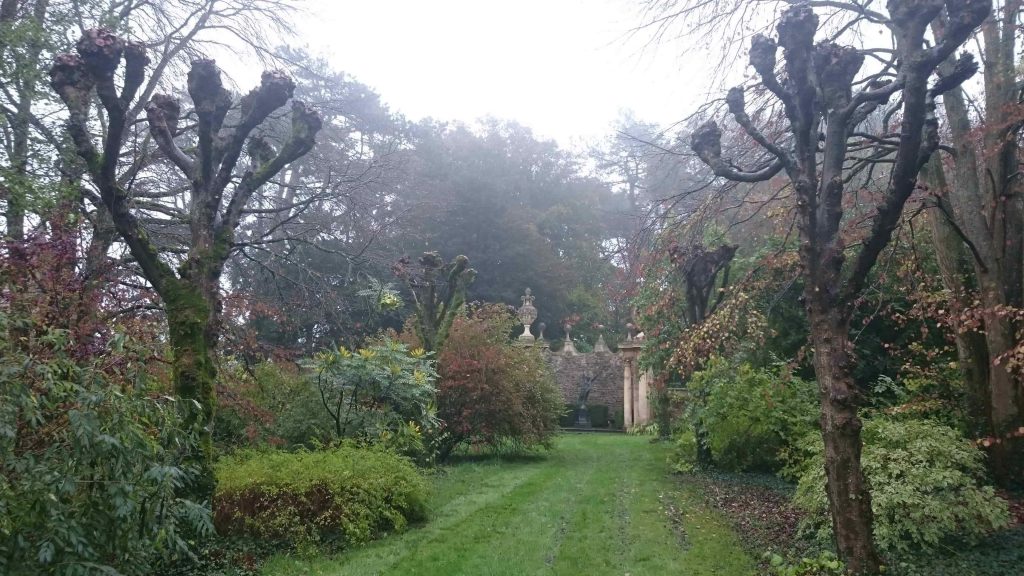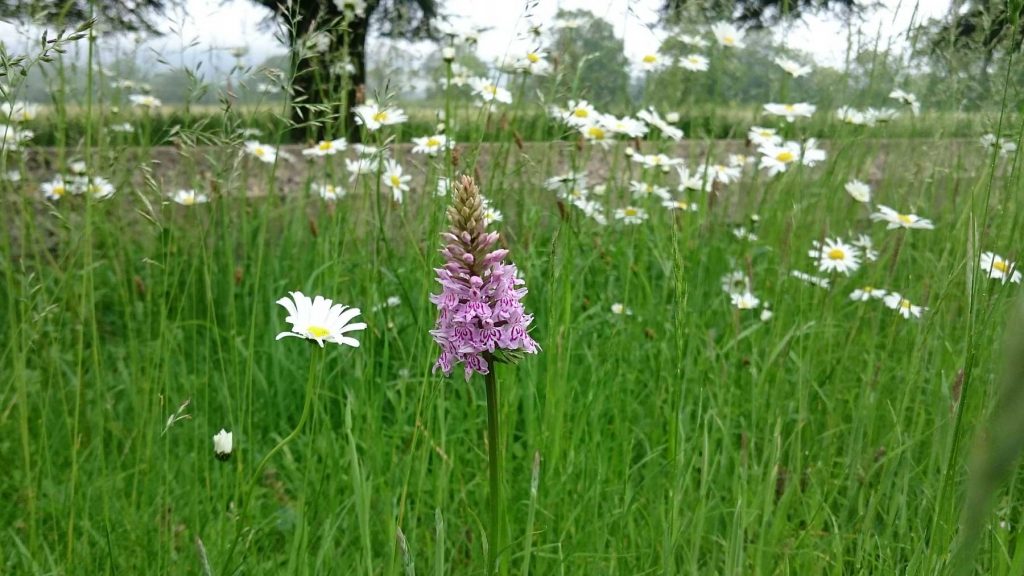 Surrounded by Bristol, the M5, Backwell quarry and Bristol airport, Barrow Court is a secluded and priceless piece of cultural and national history. Hopefully we contributed to its continued survival and growth for the next generation of custodians.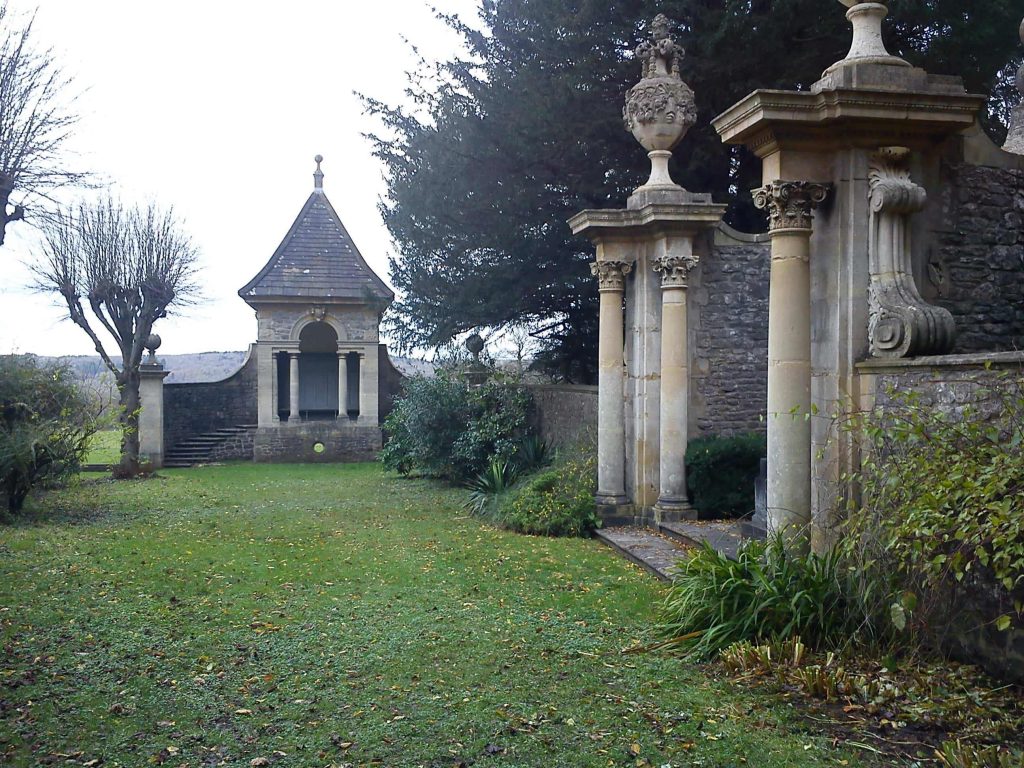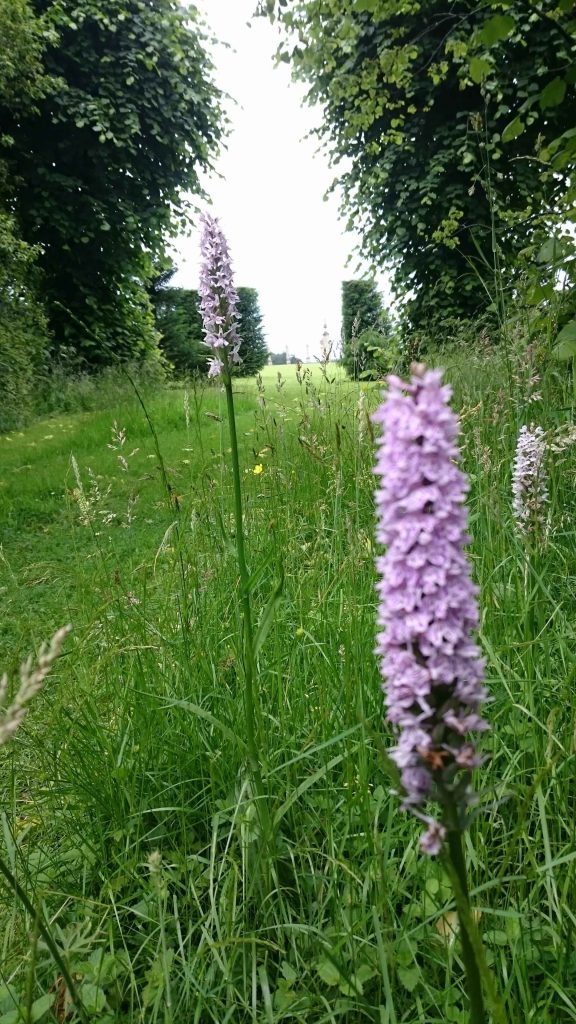 Save
Save
Save
Save
Save
Save
Save
Would you like us to help you with this service or do you have any questions?
If so then do get in touch and we look forward to hearing from you.
Contact us